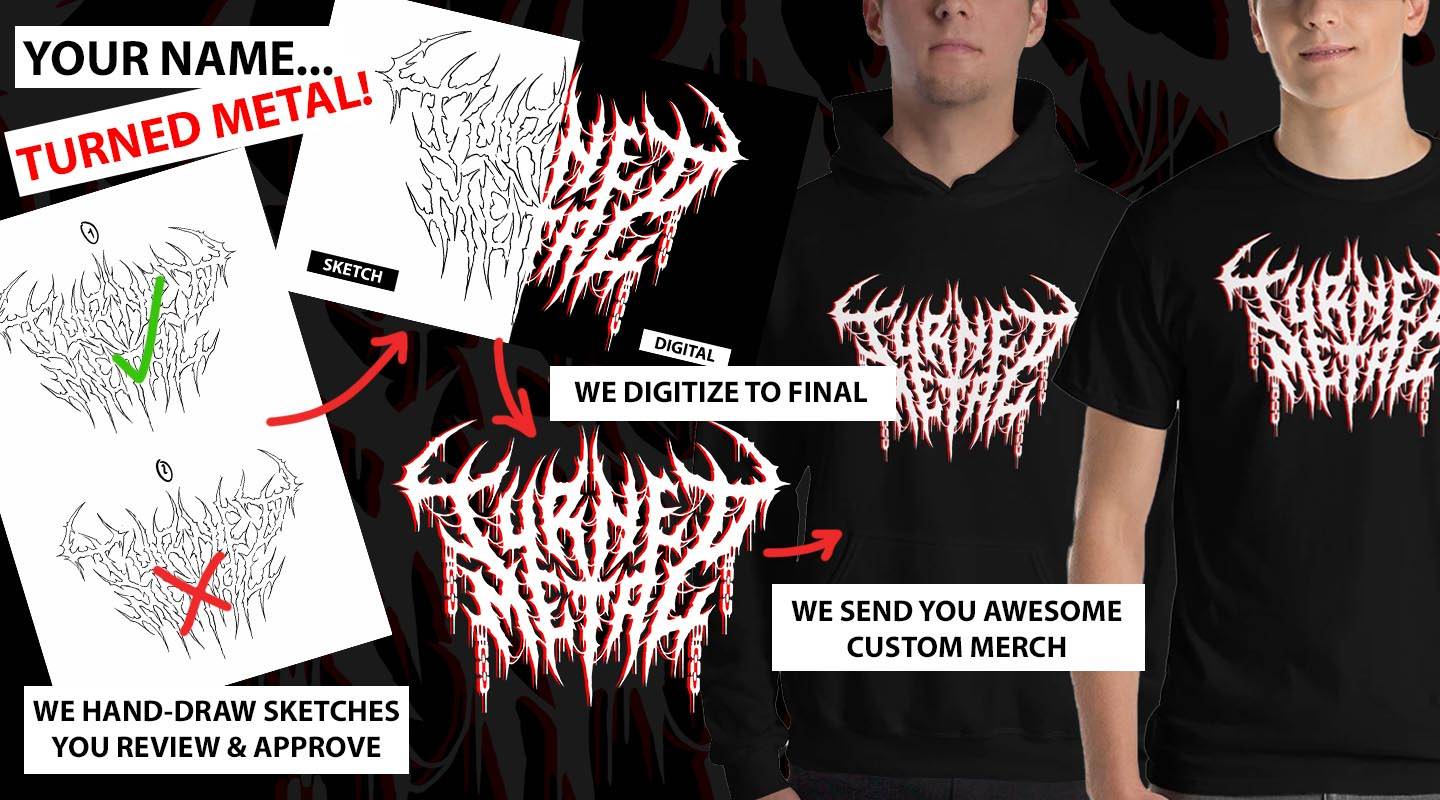 Your name handcrafted by our artists as a metal band
logo and printed on your own custom merch
Perfect for your family name, nickname, business name, gamertag , pet dog's name - whatever!
*We do all genres - brutal death, slam, thrash, black metal etc. - check out our gallery!
Already been Turned Metal? You can order more custom merch here
Here's a sample of the logos we've produced for our AWESOME customers...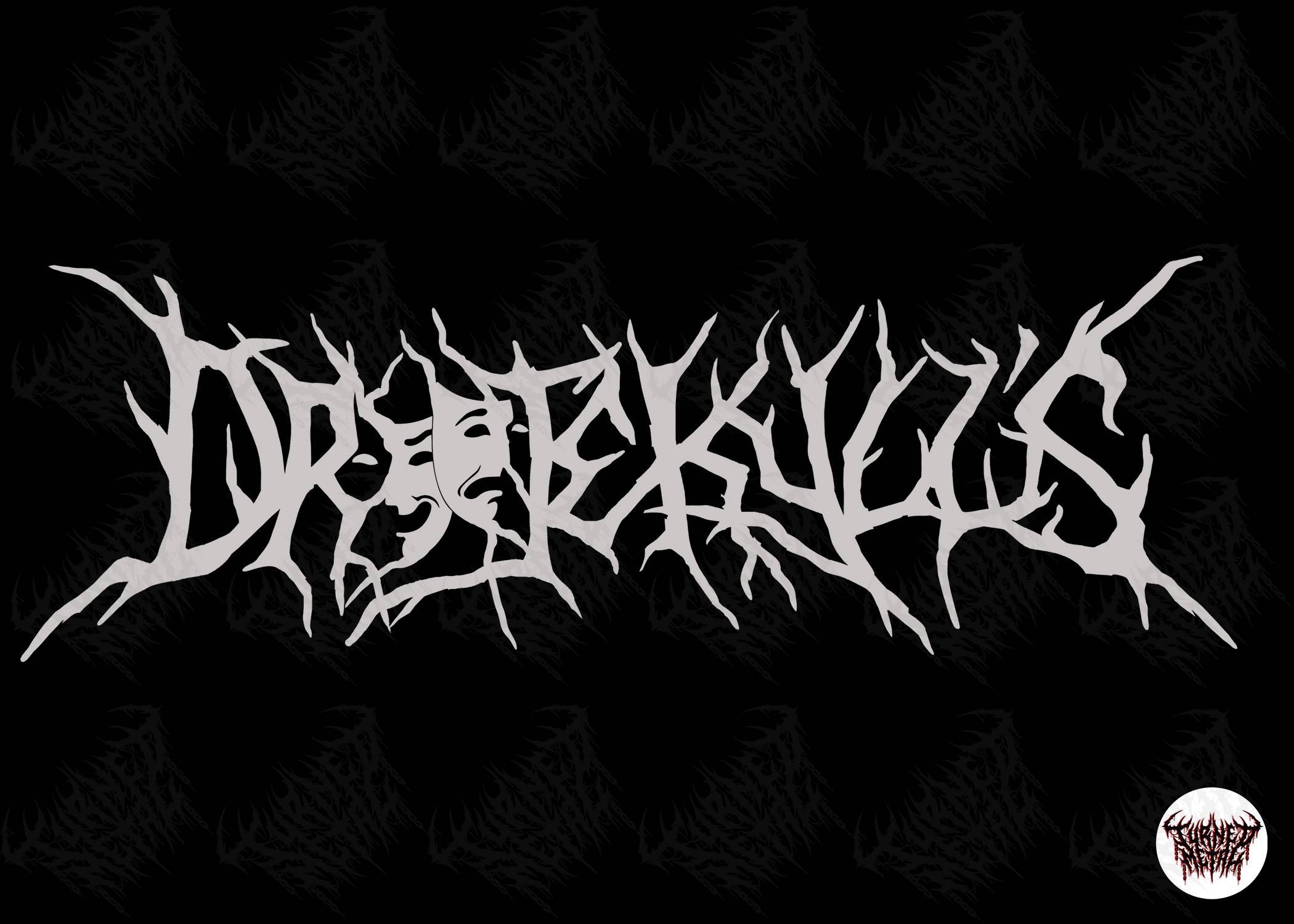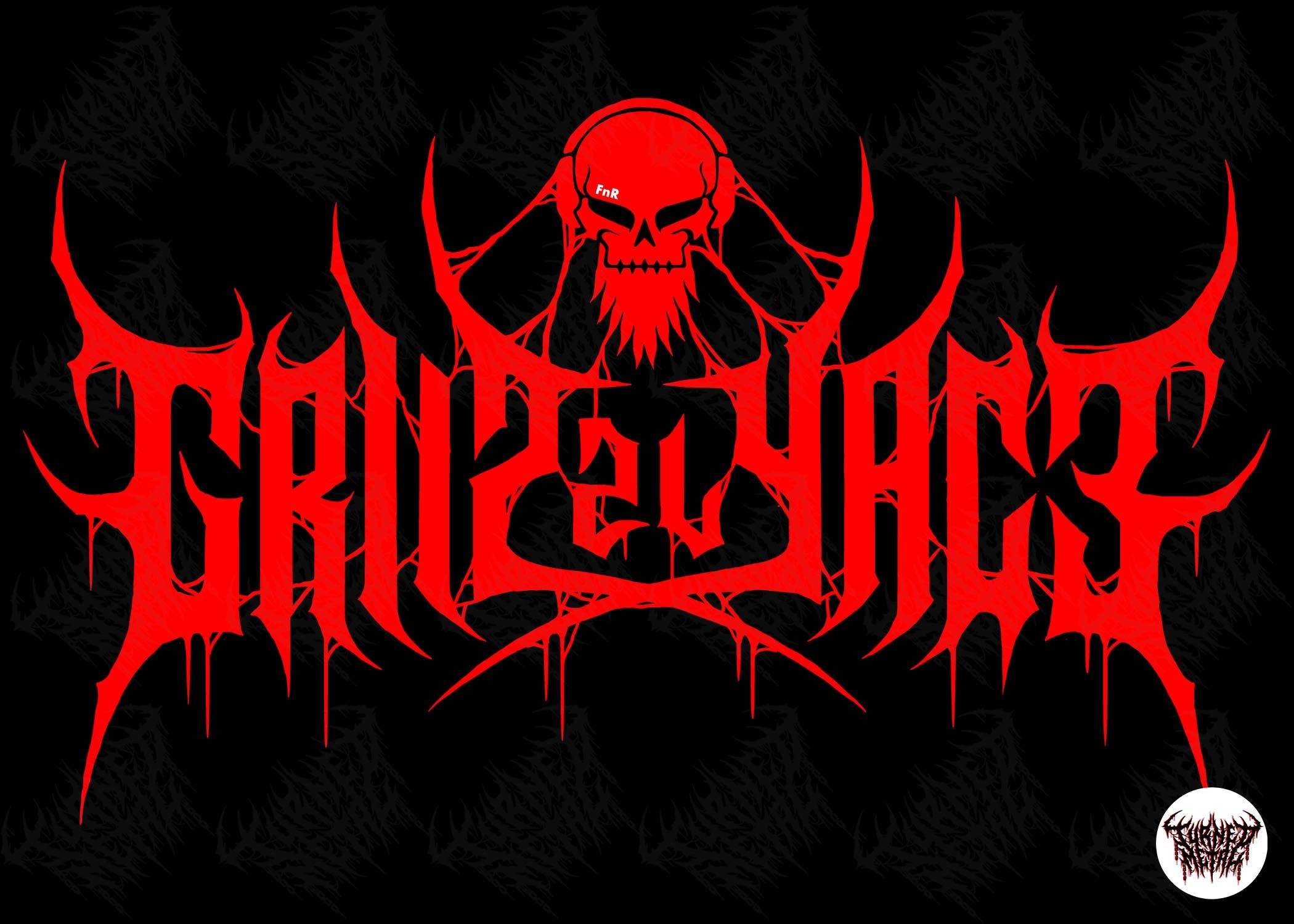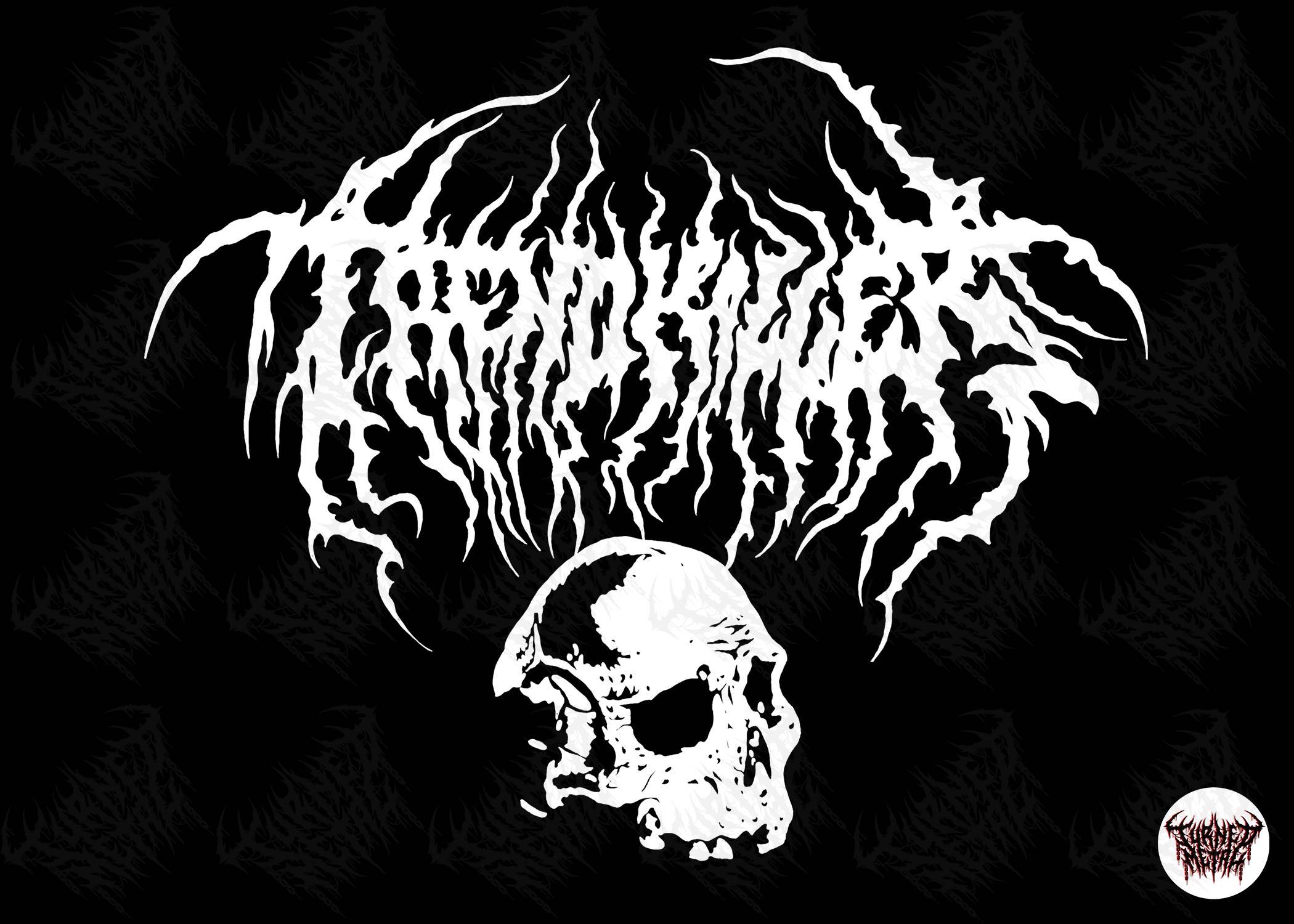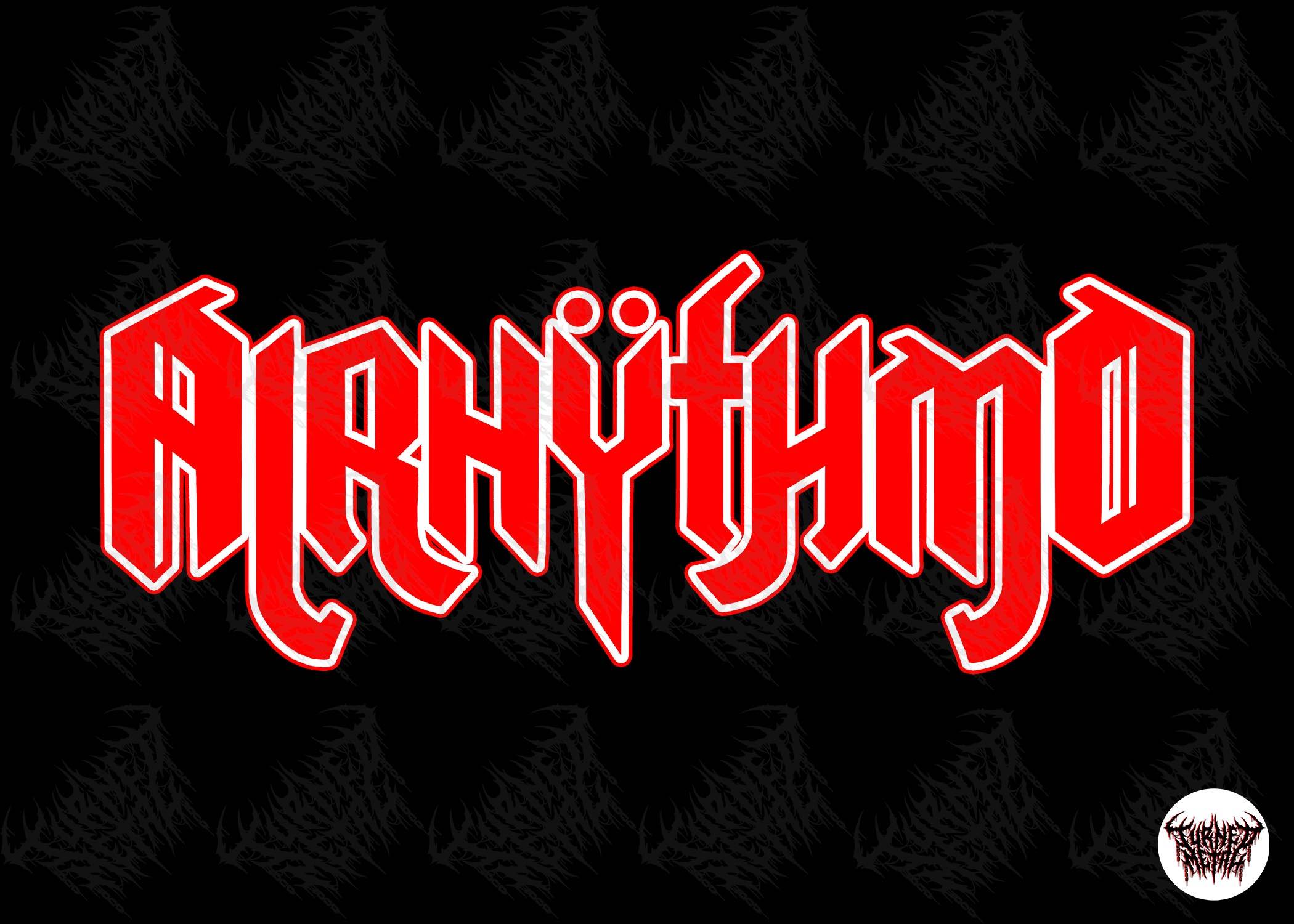 (Swipe to navigate our gallery)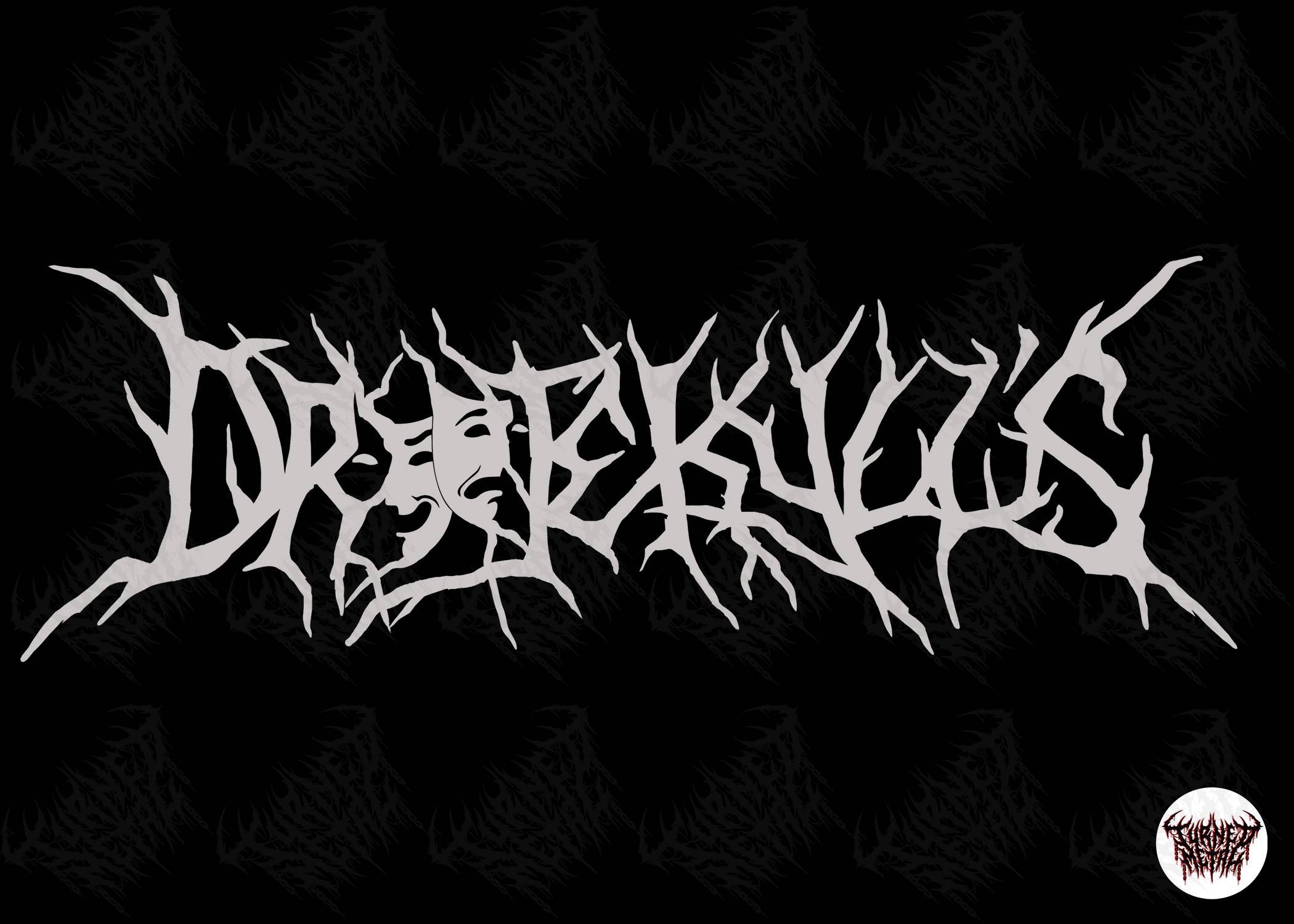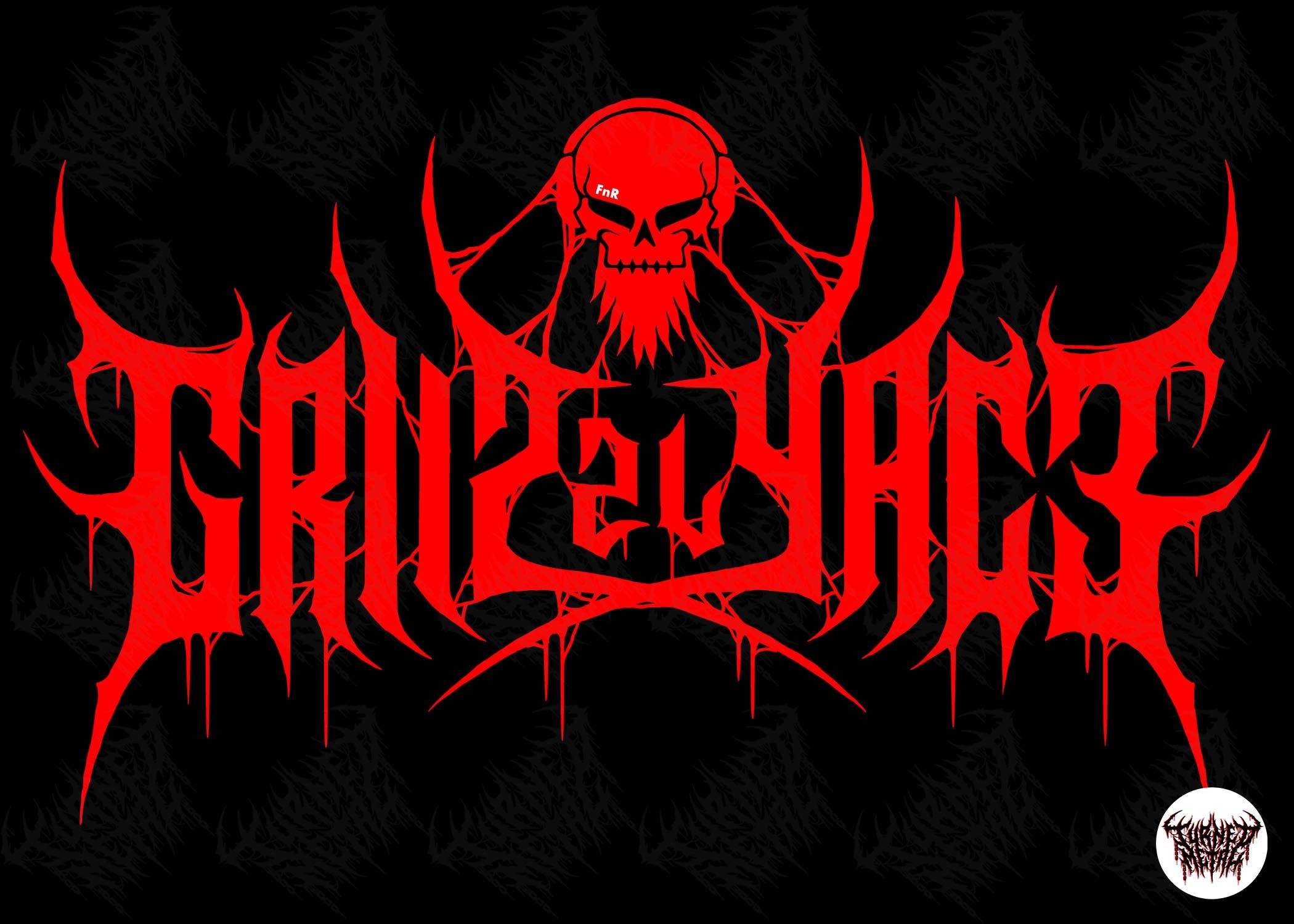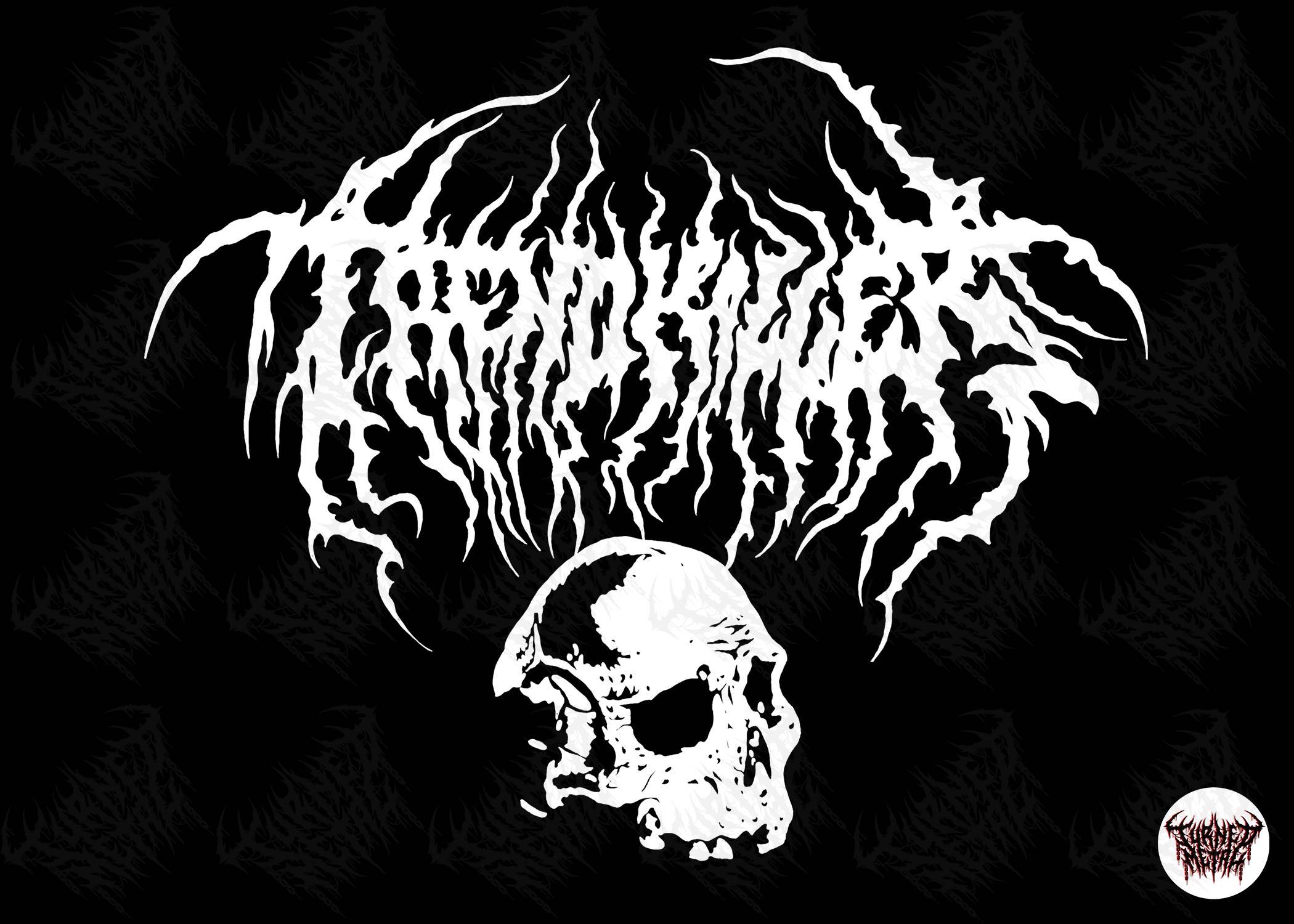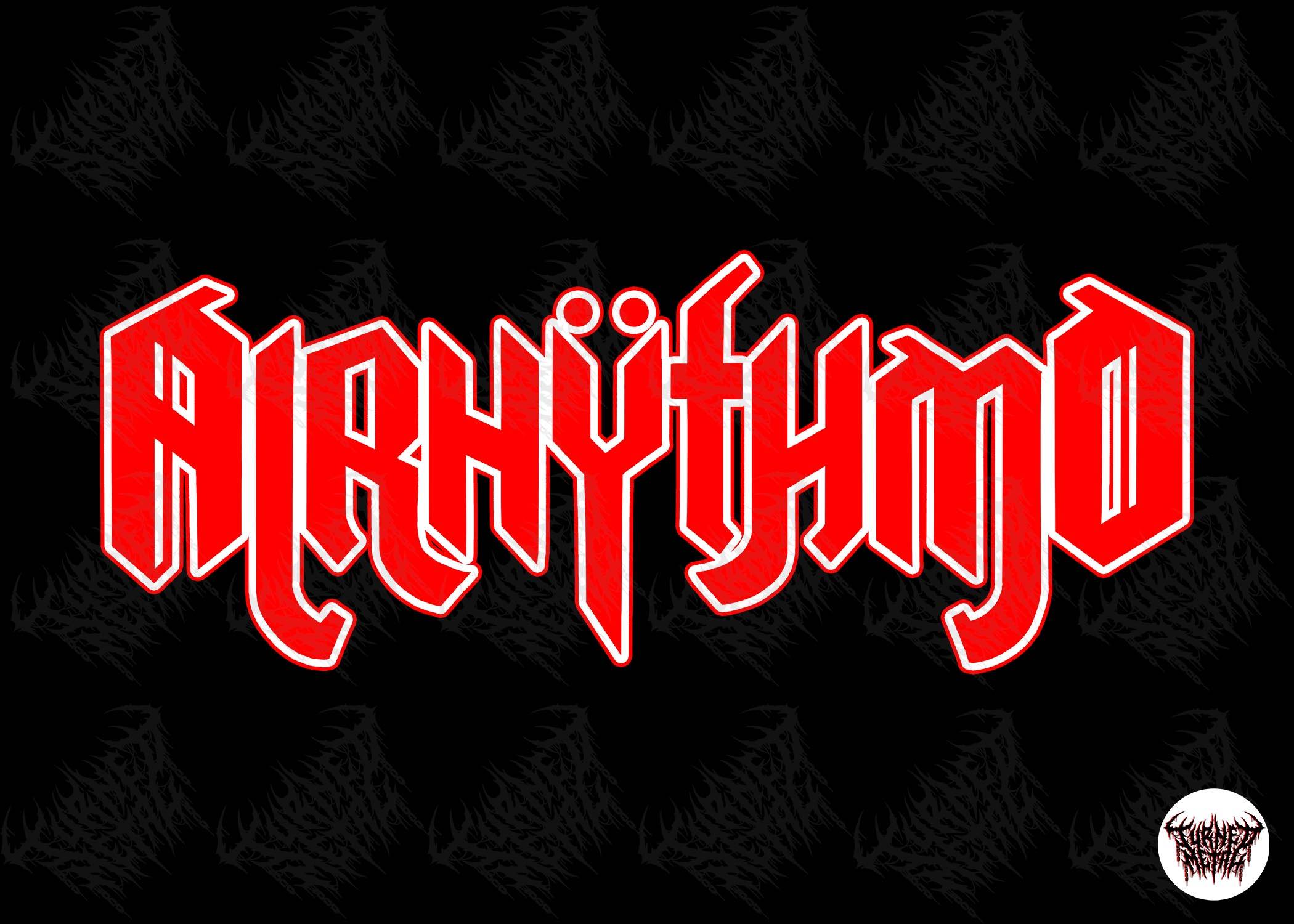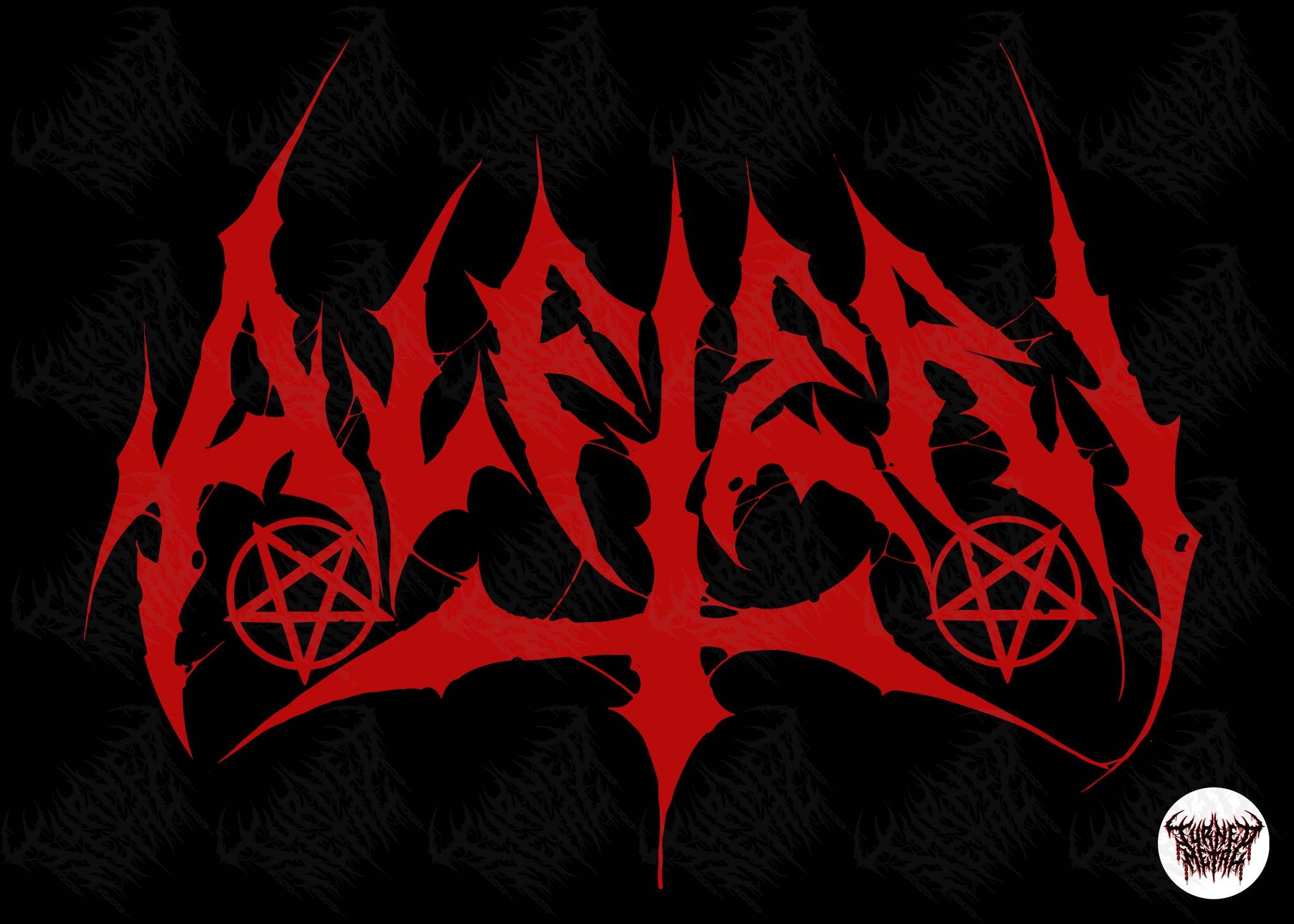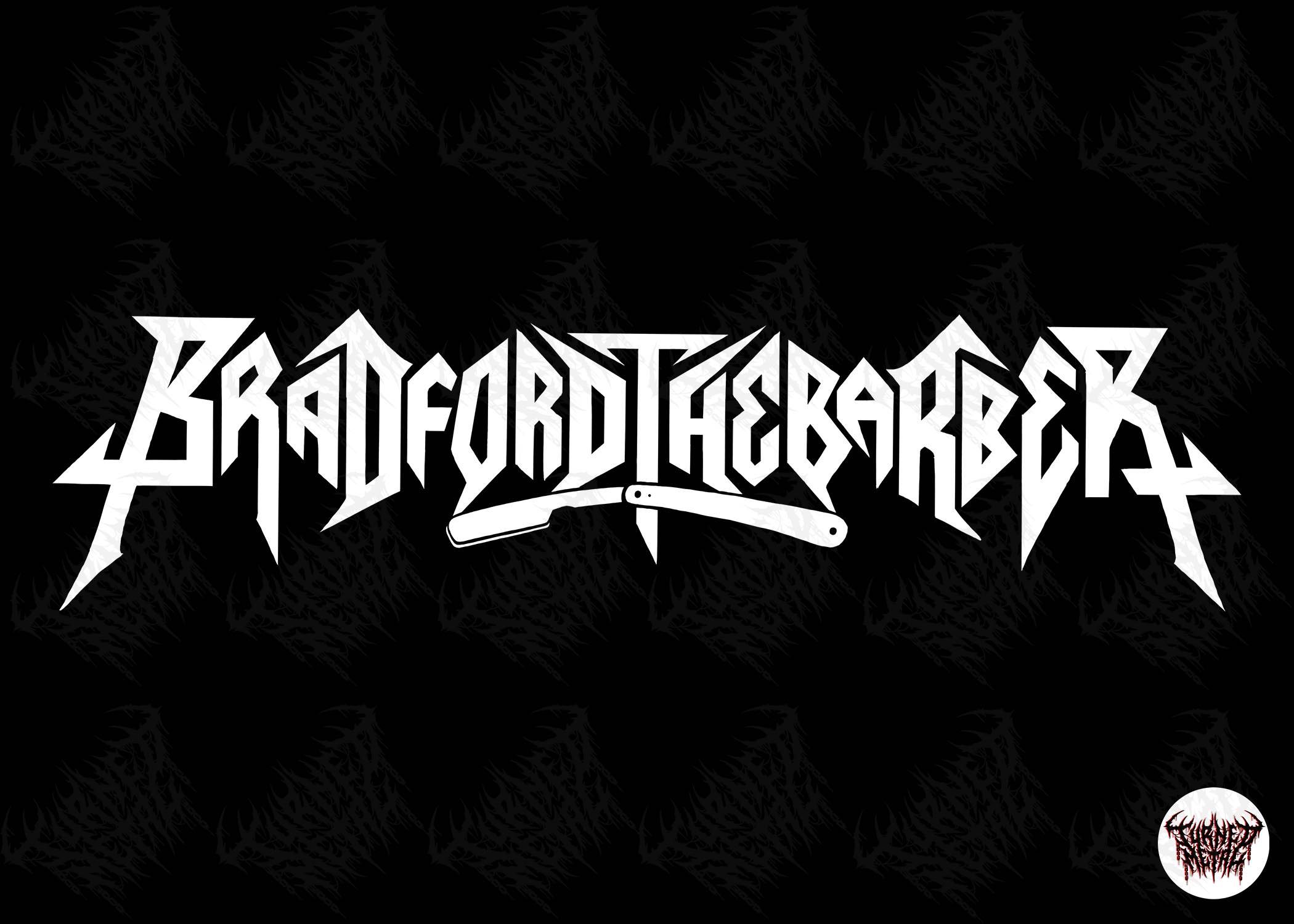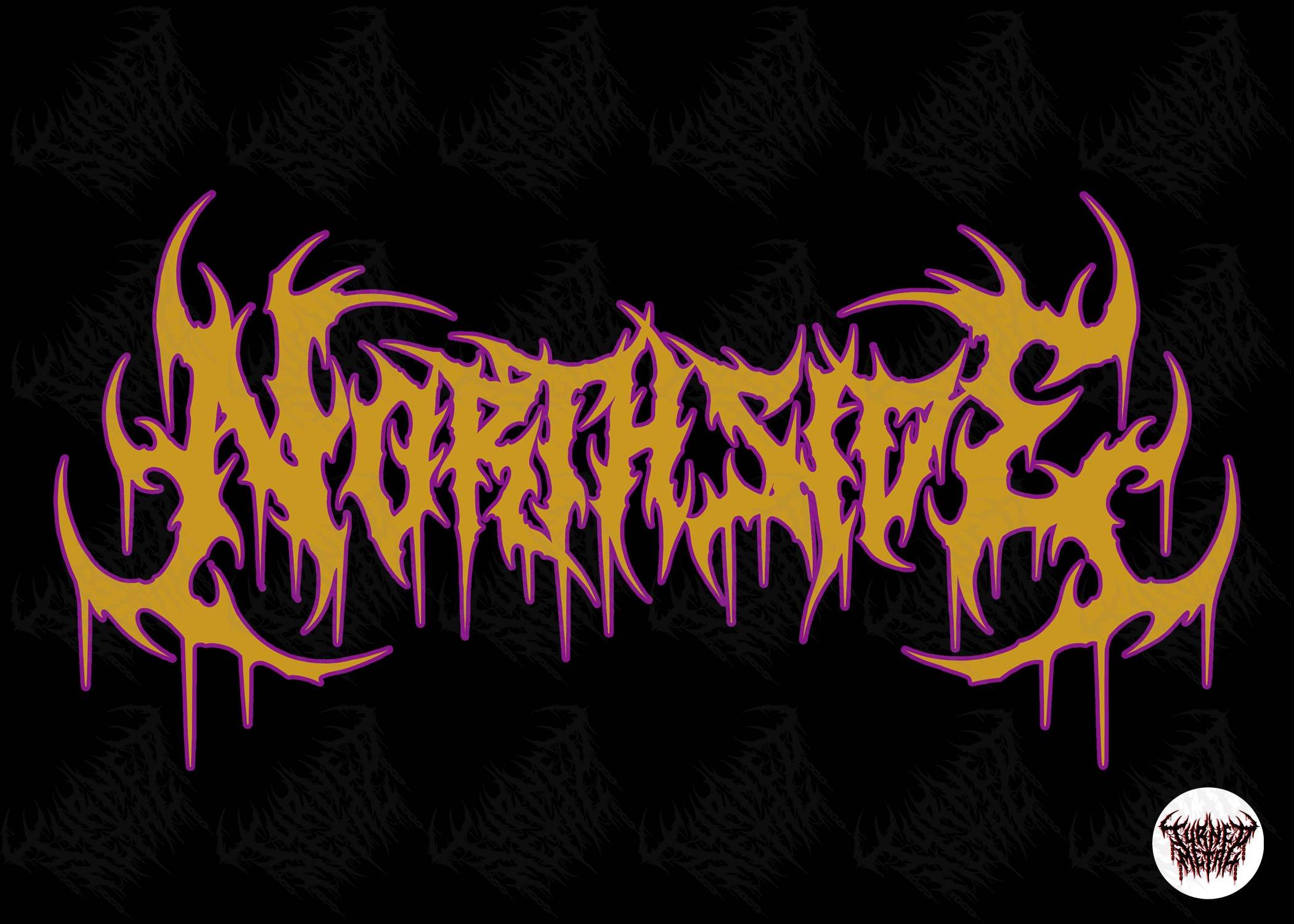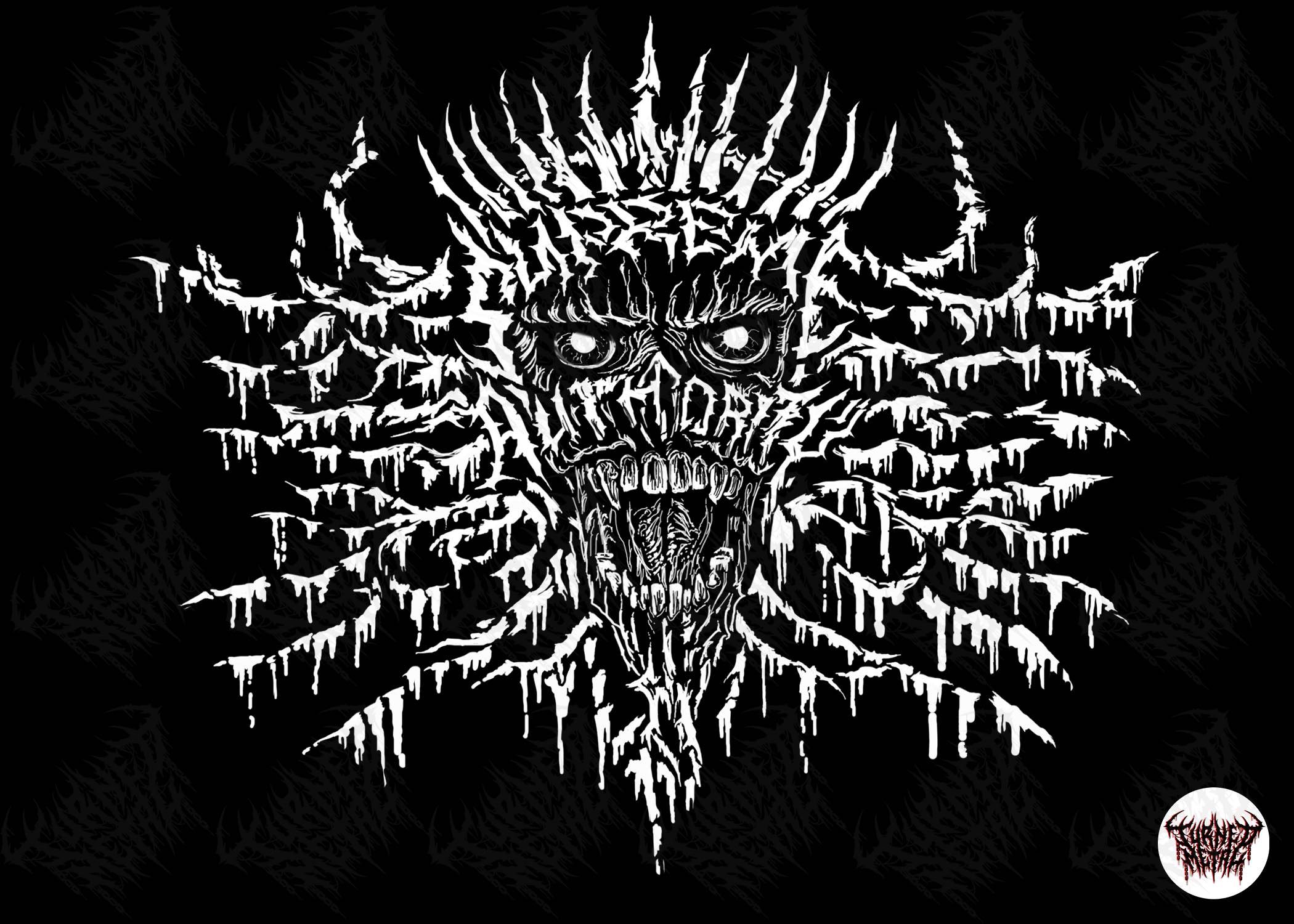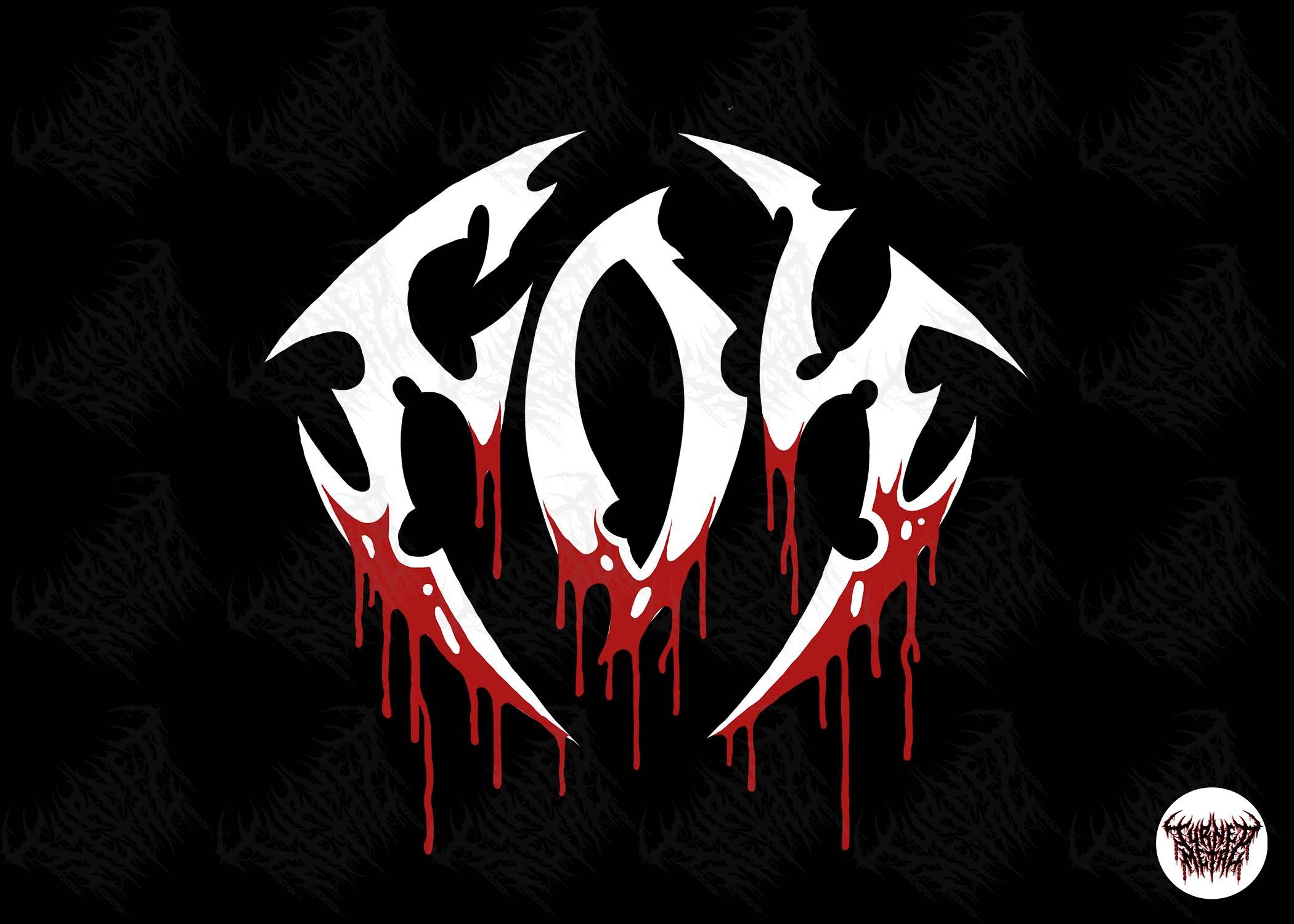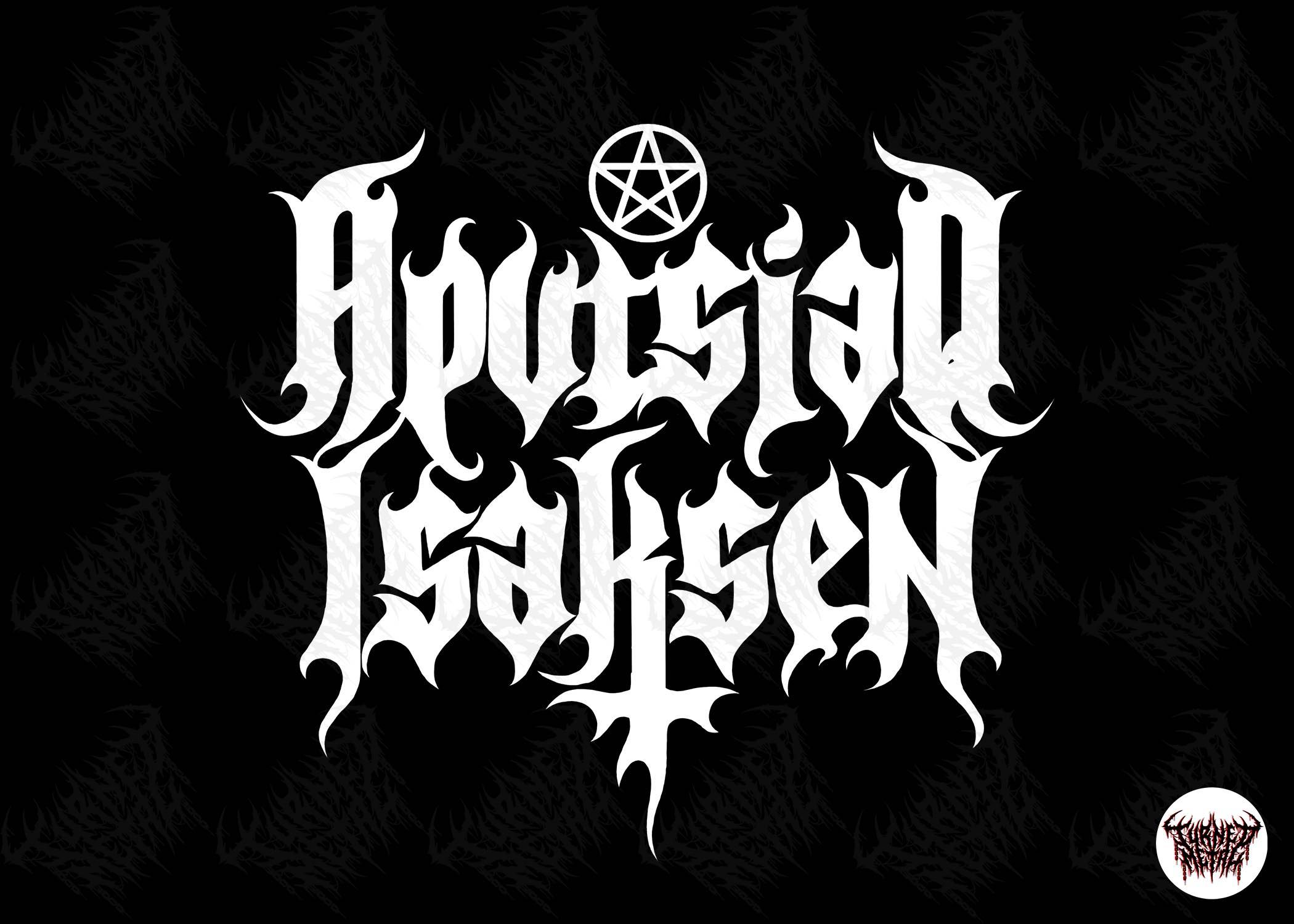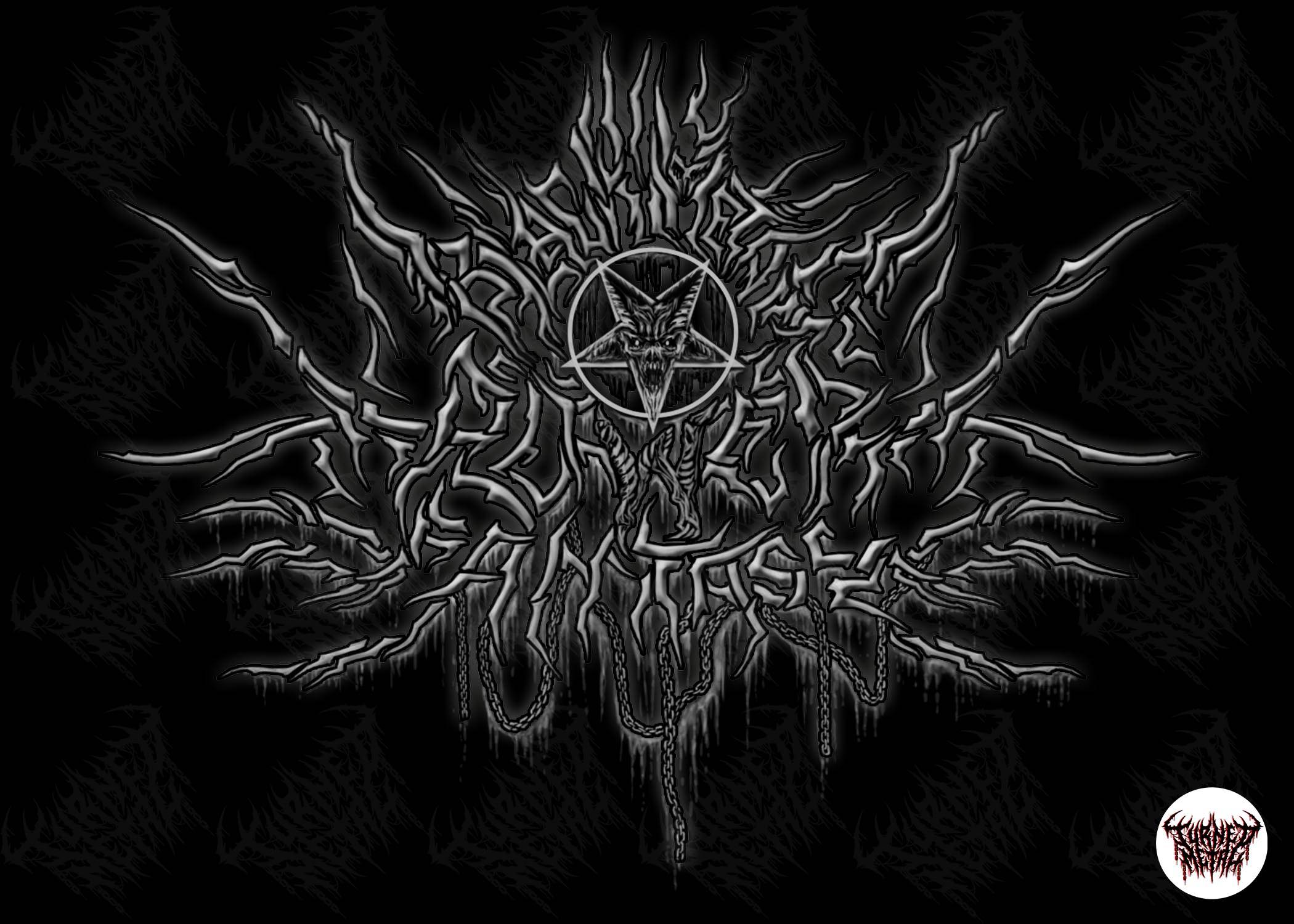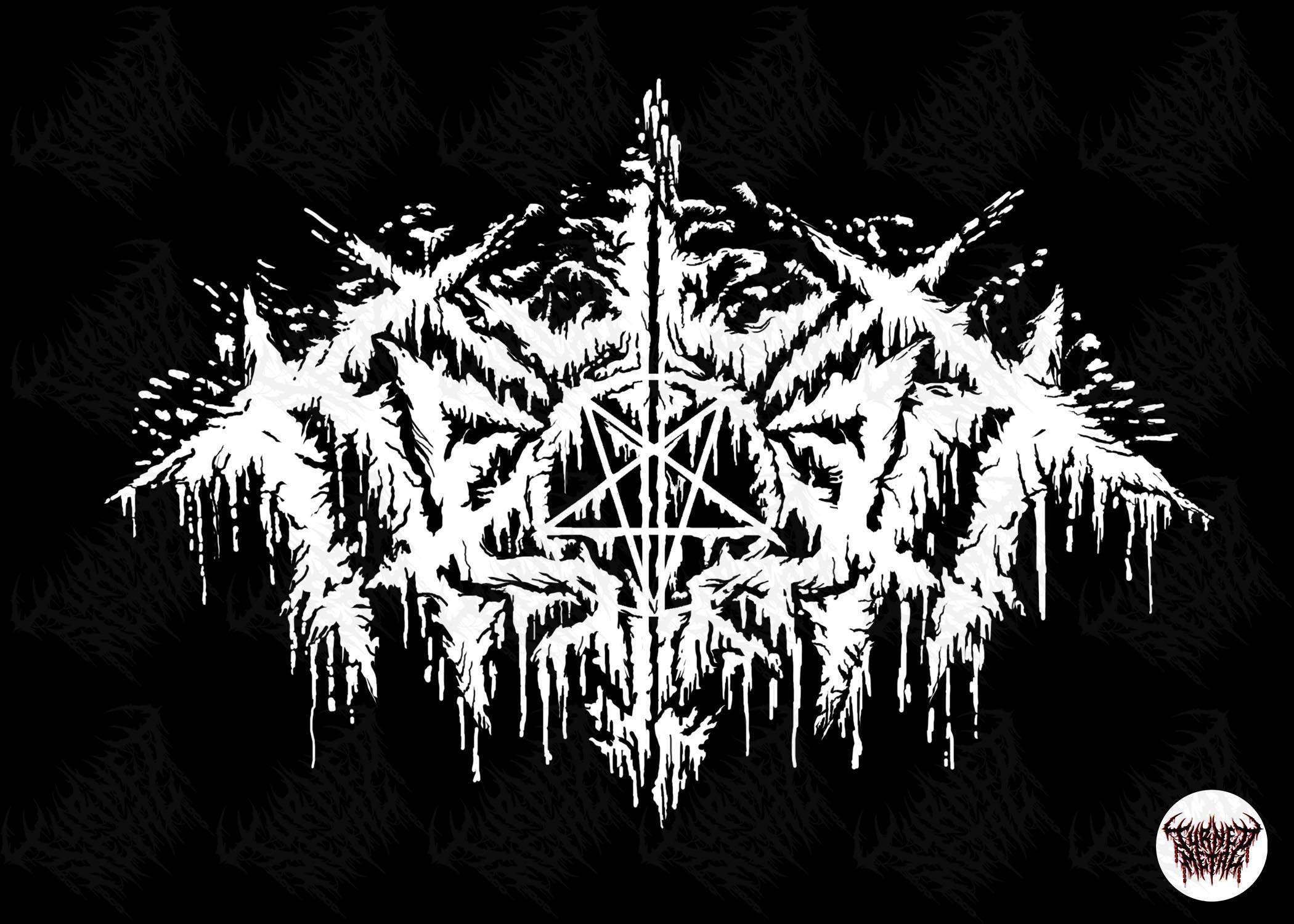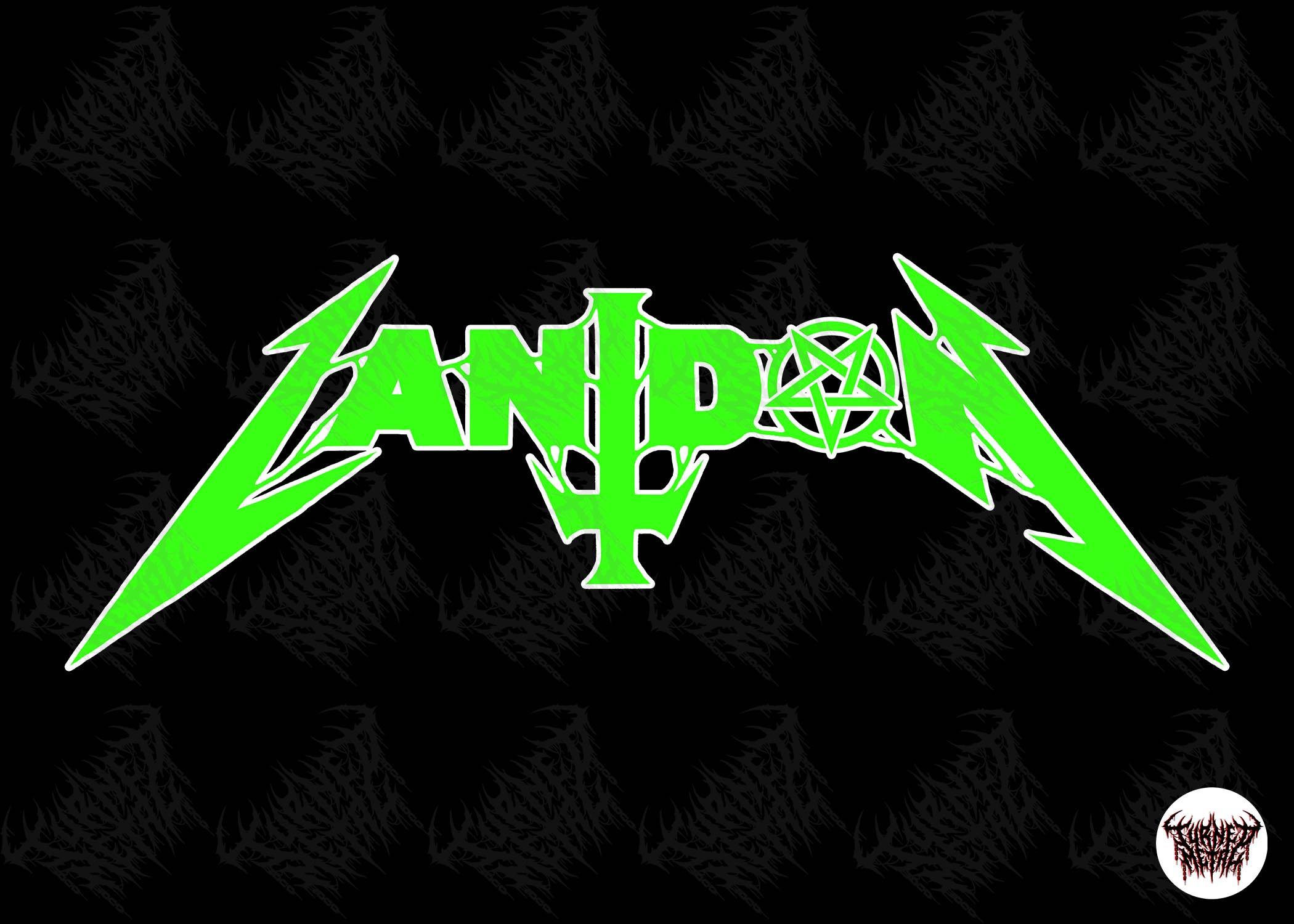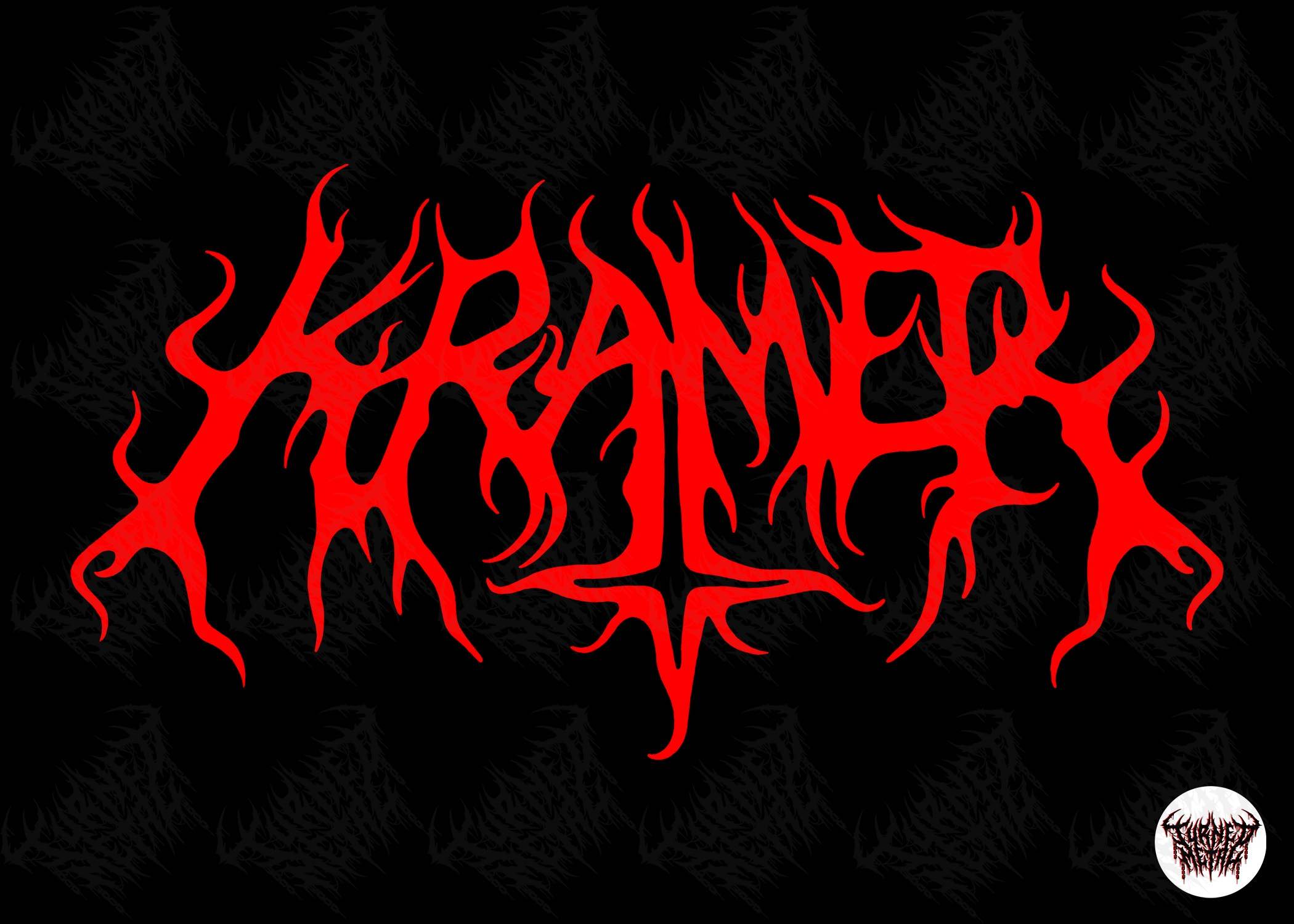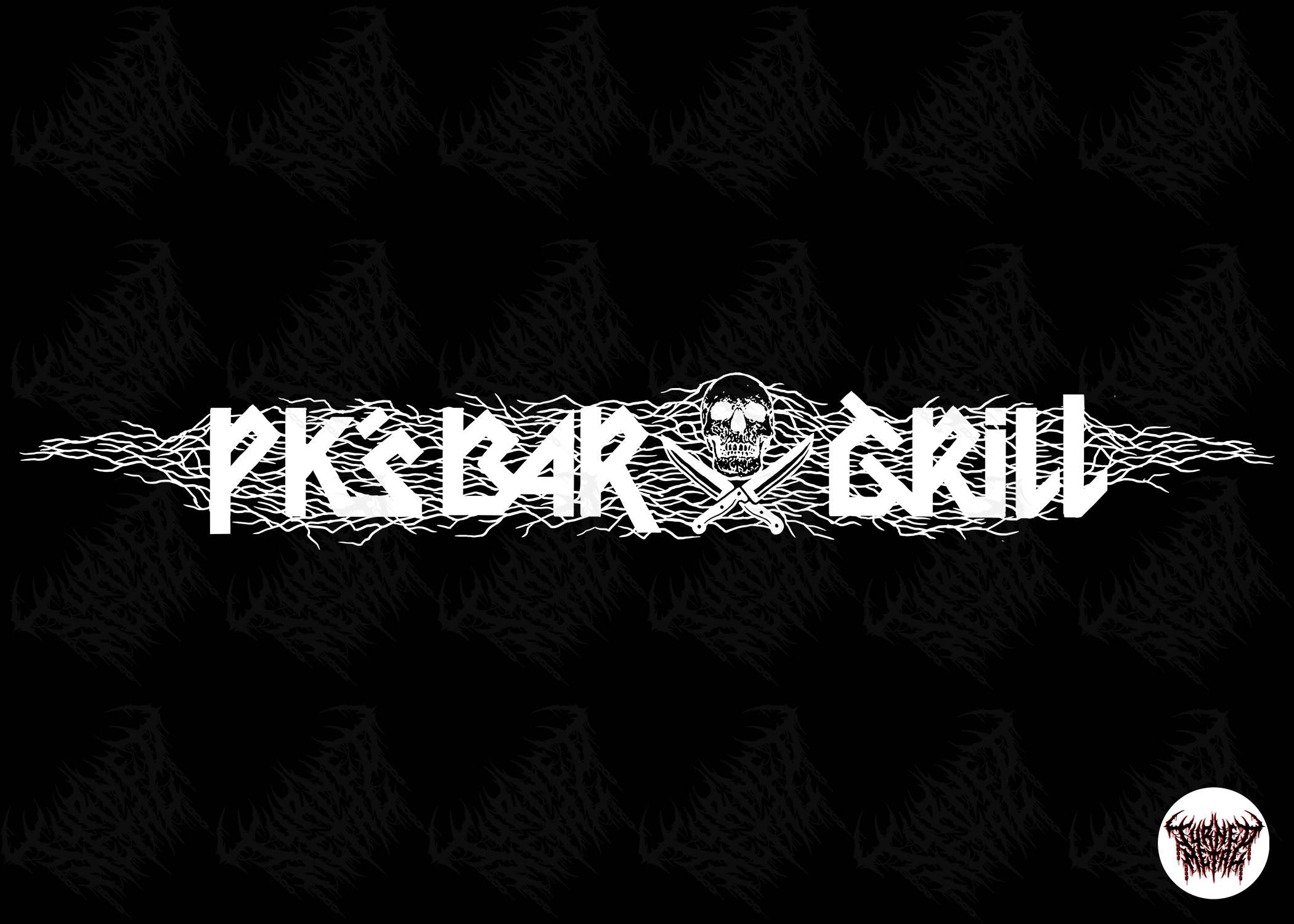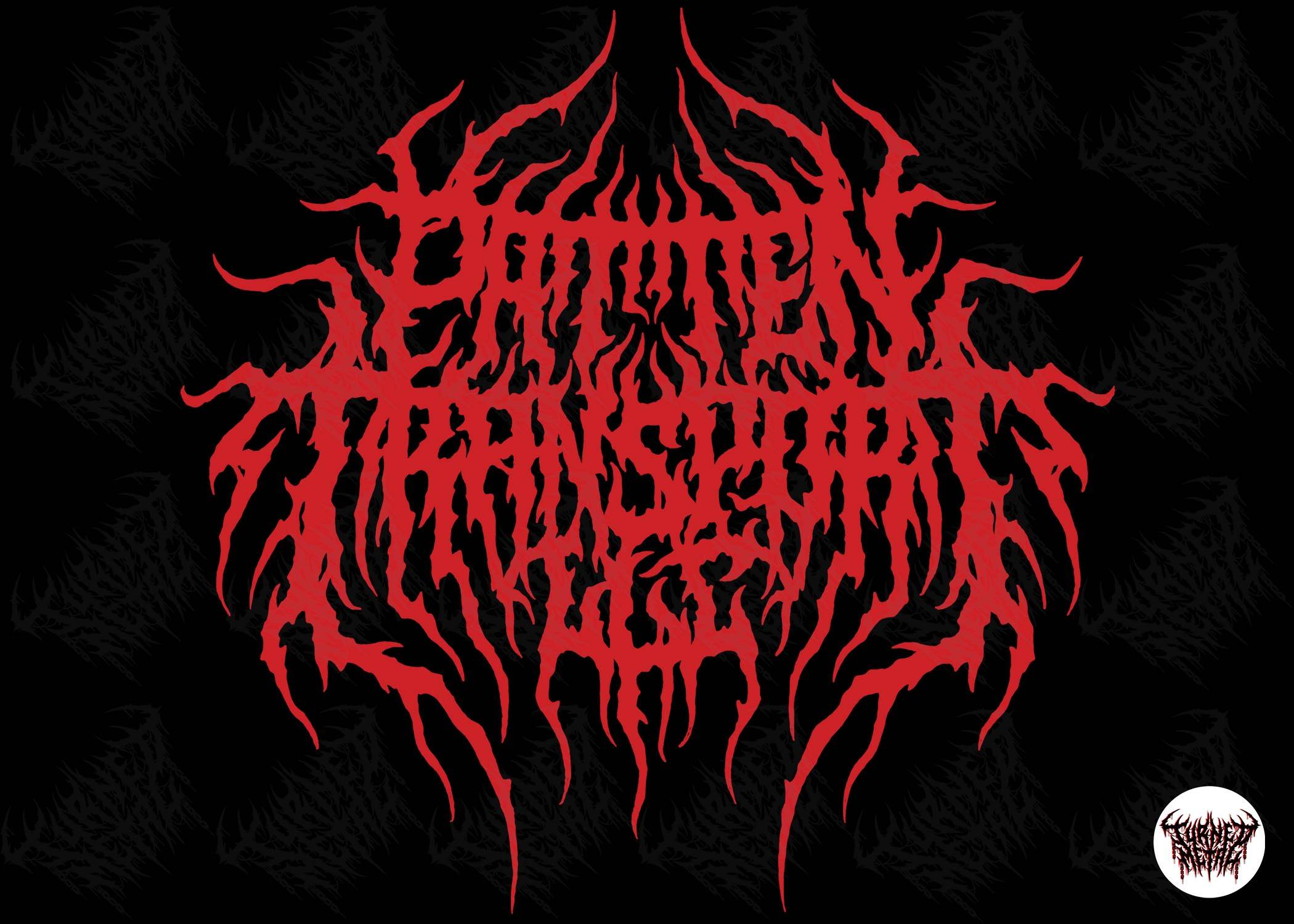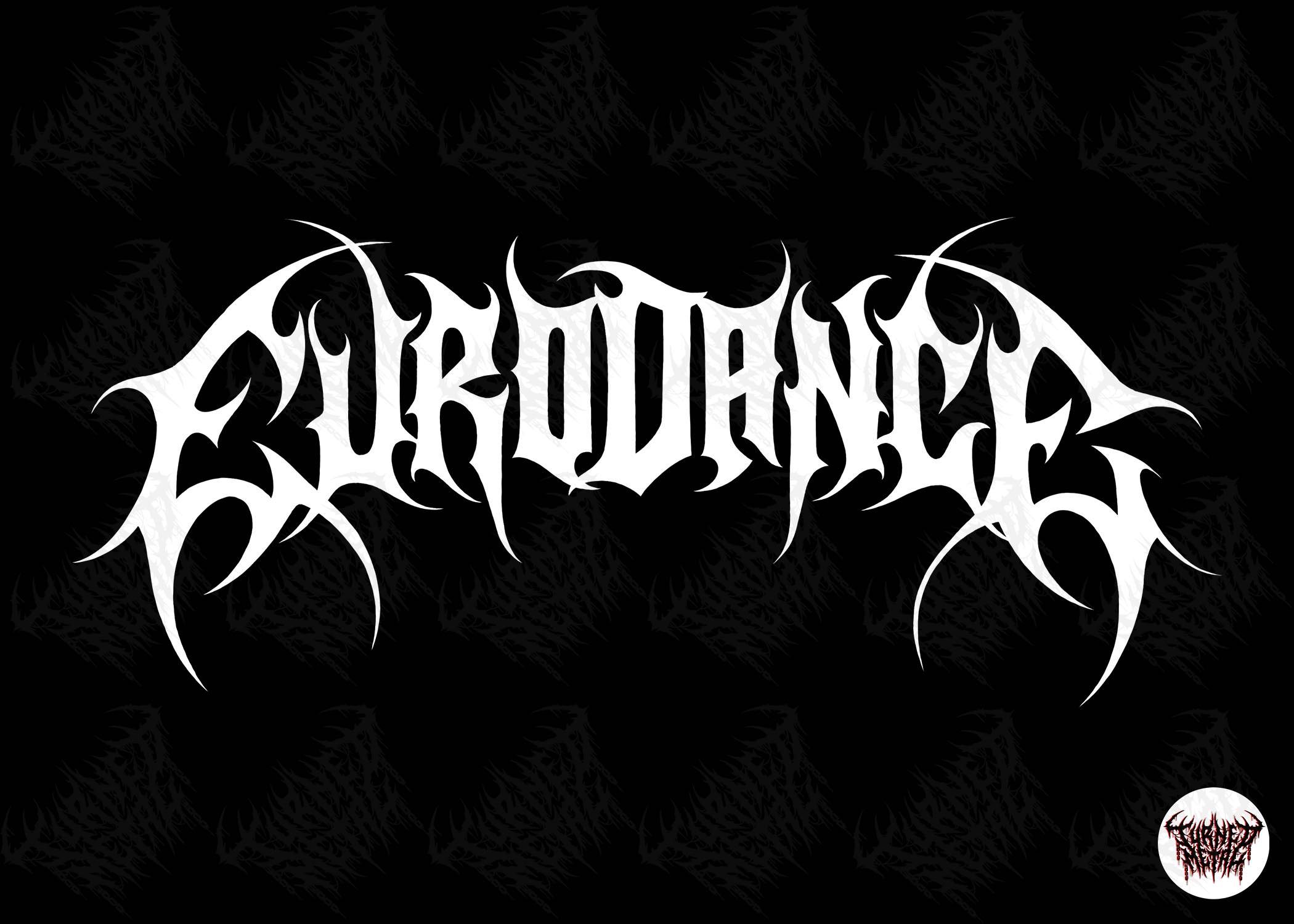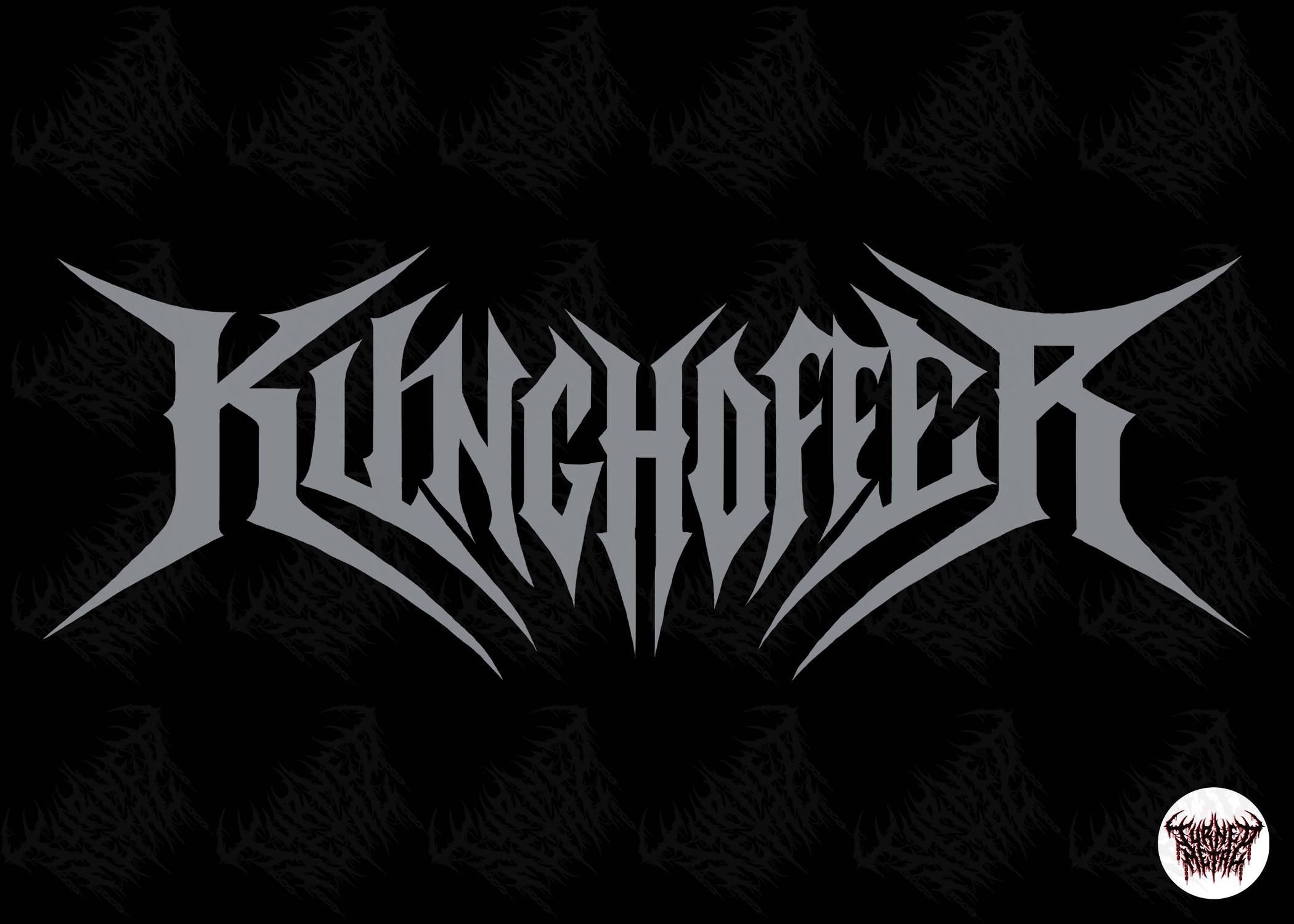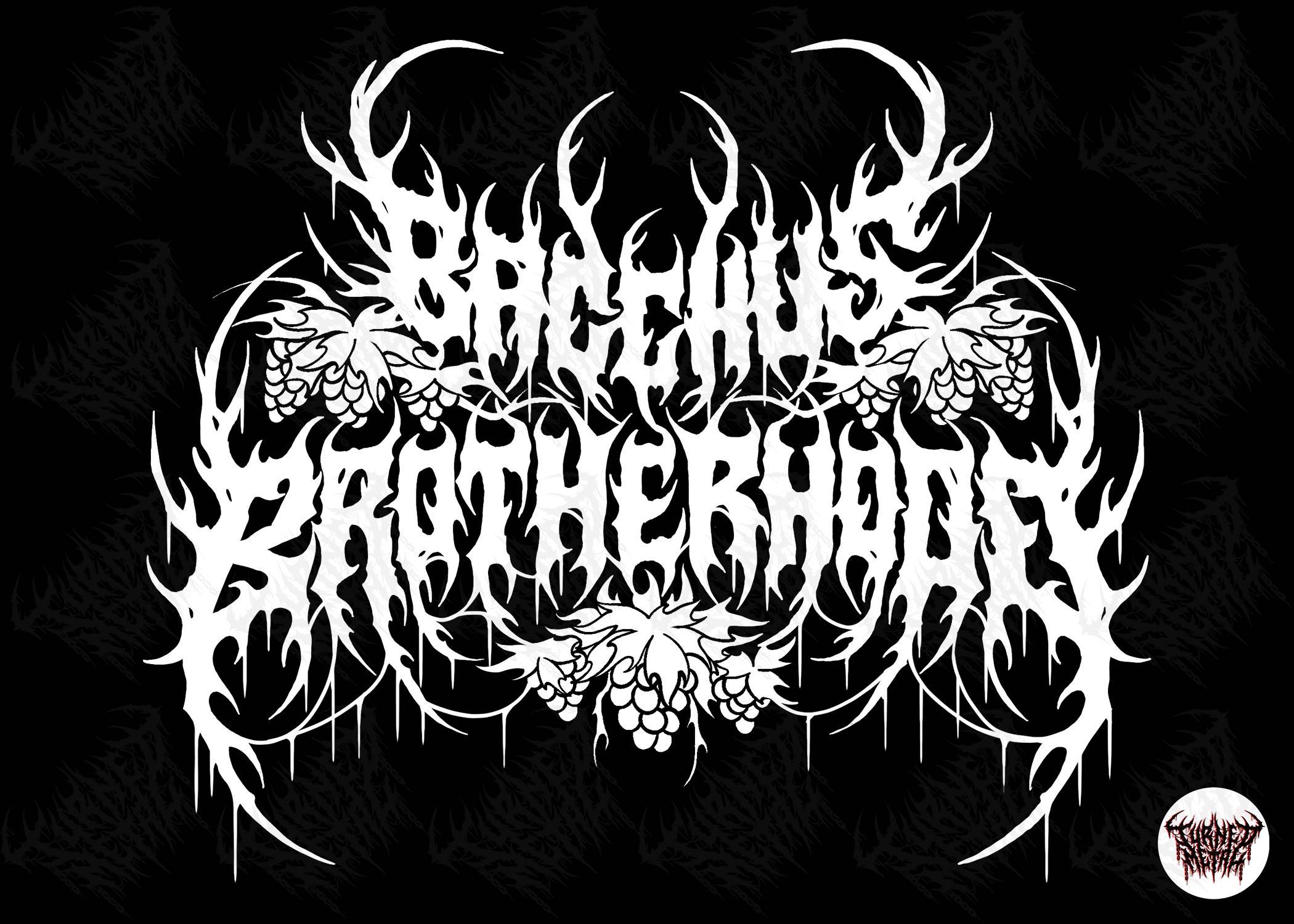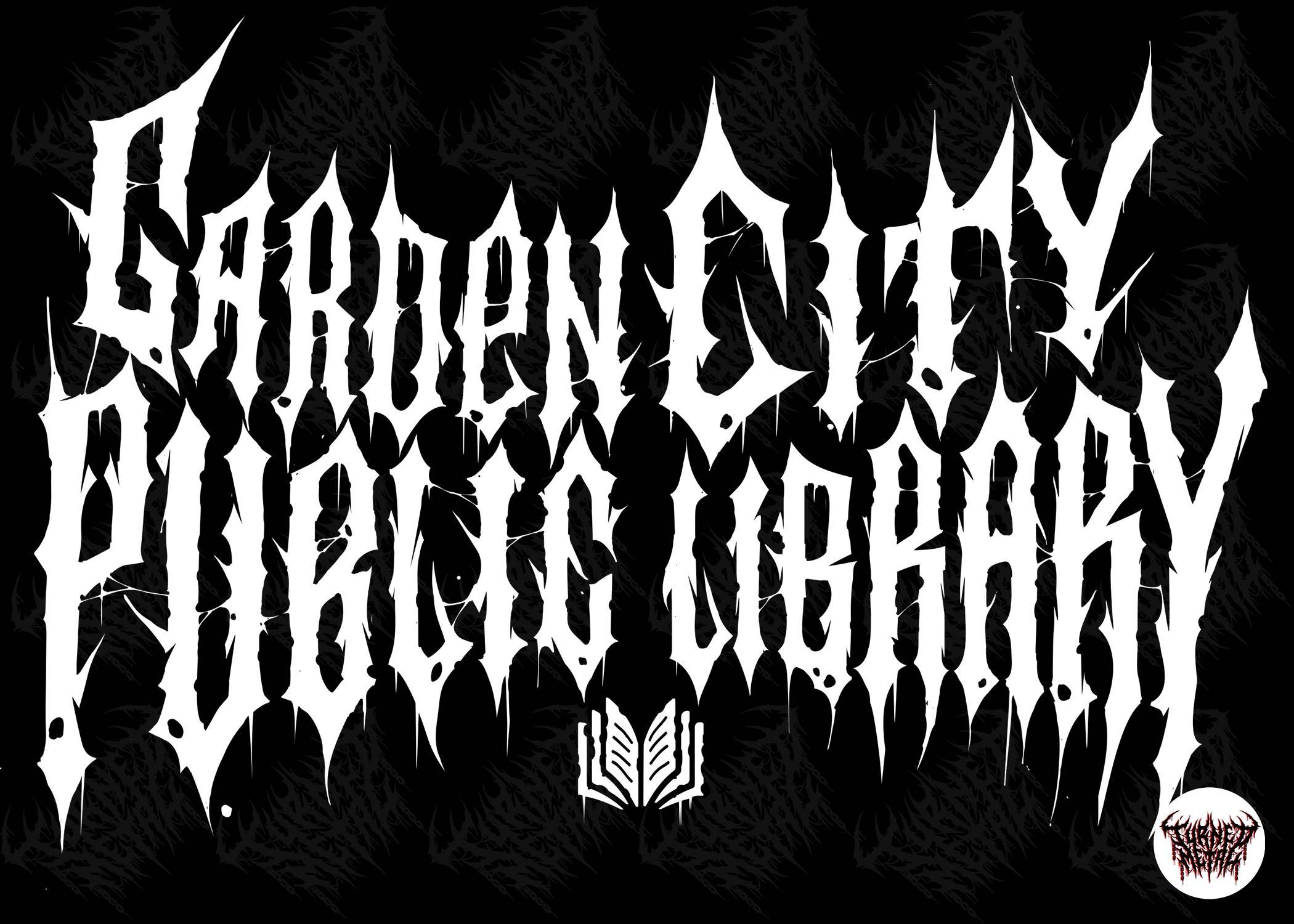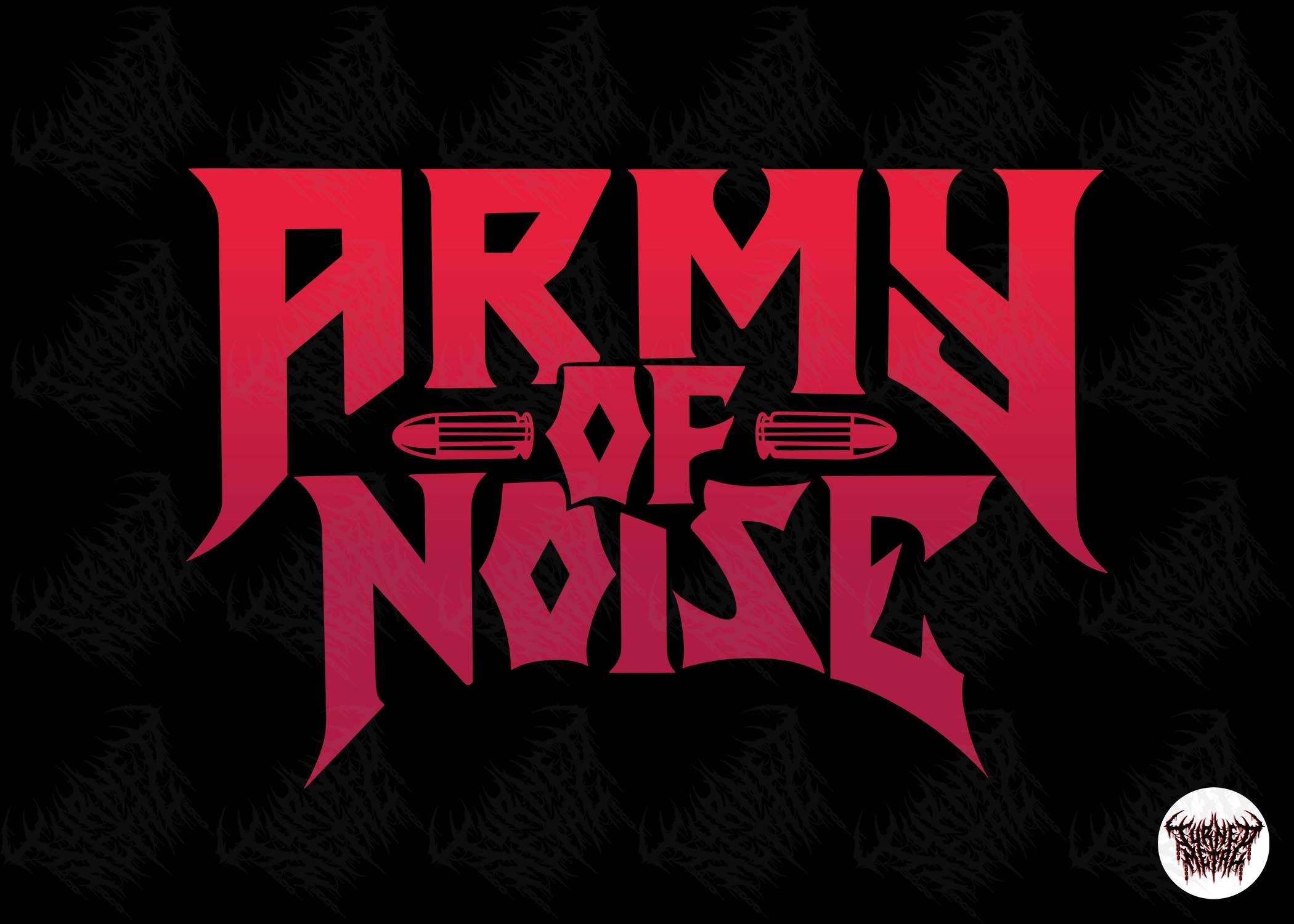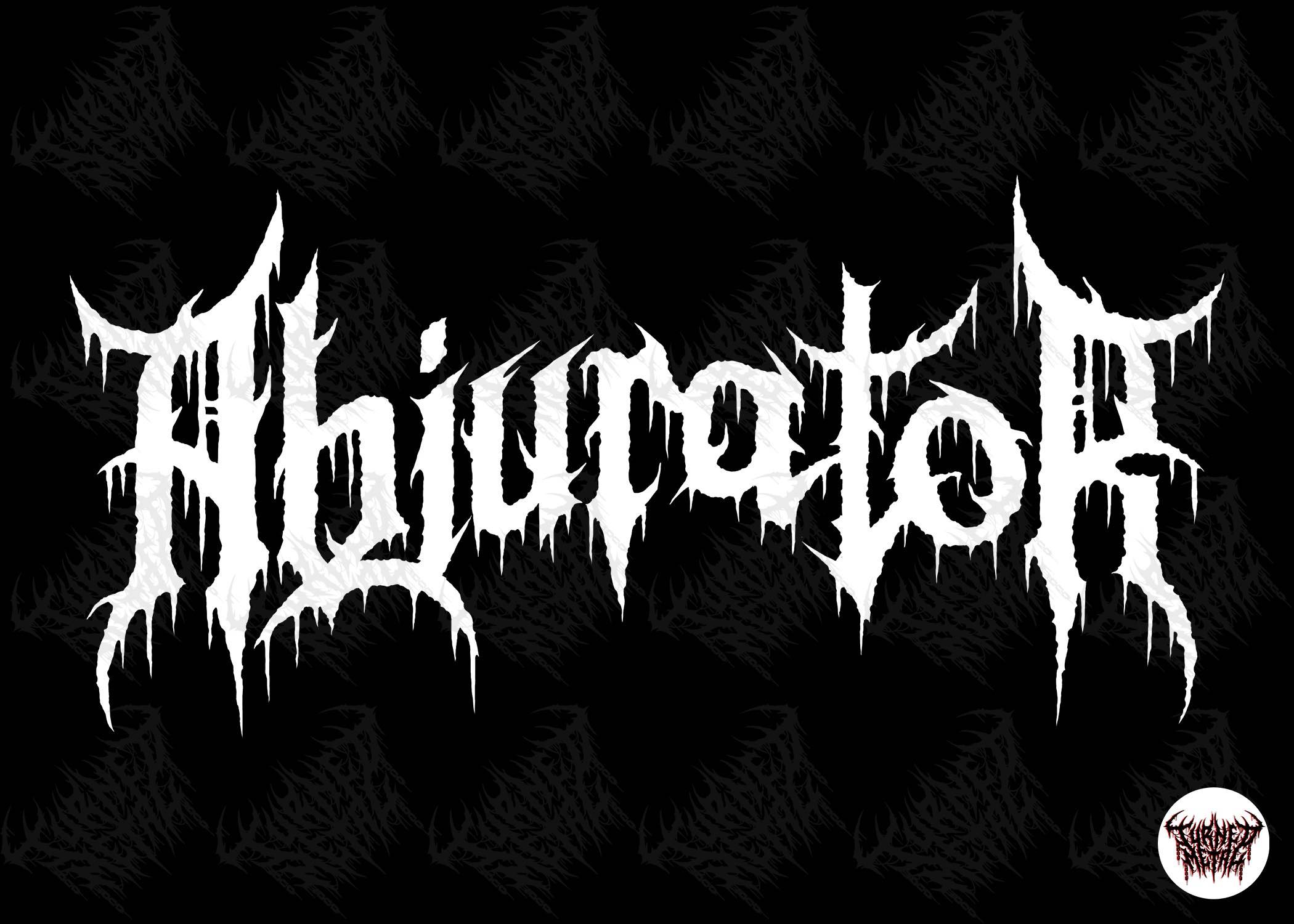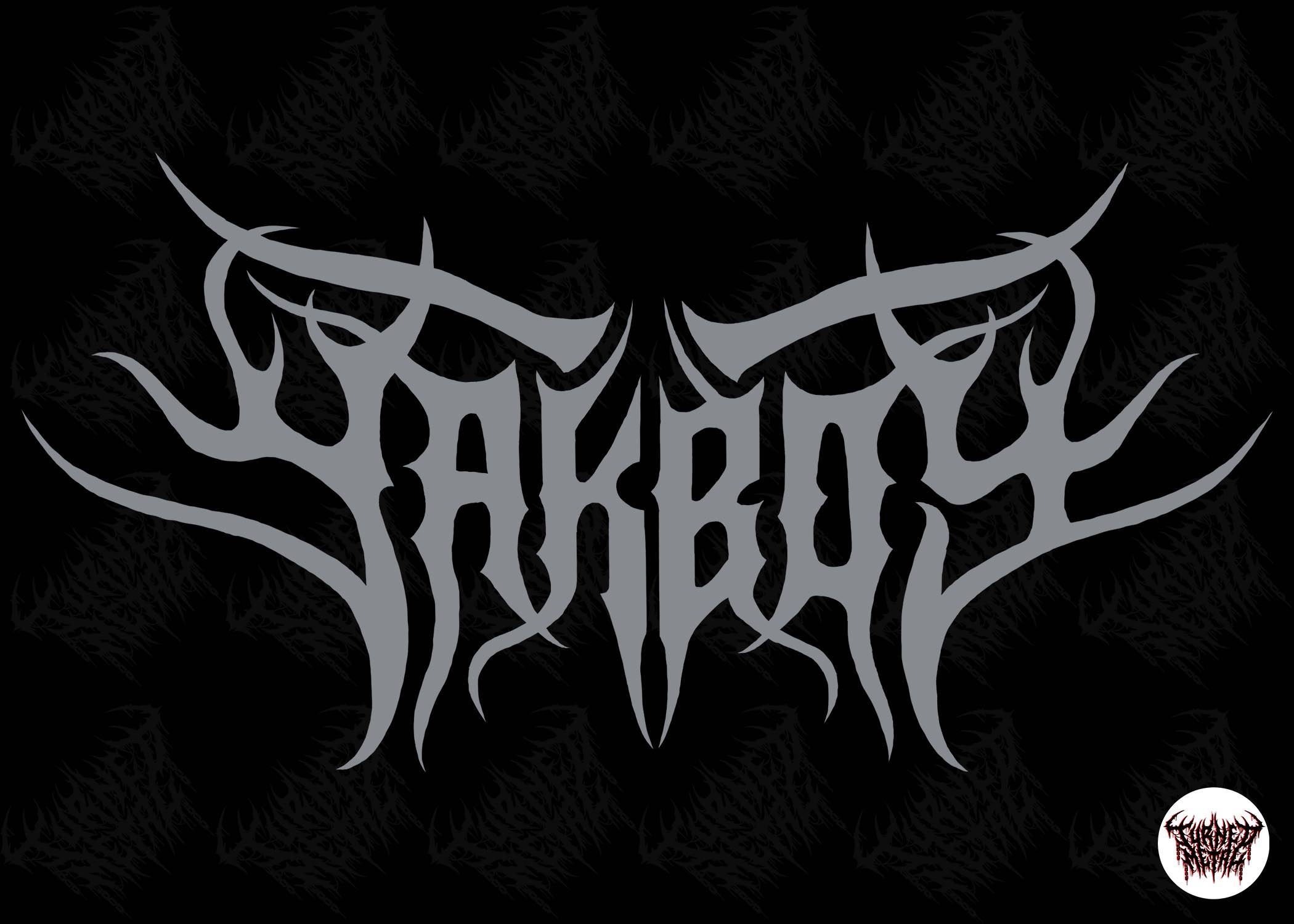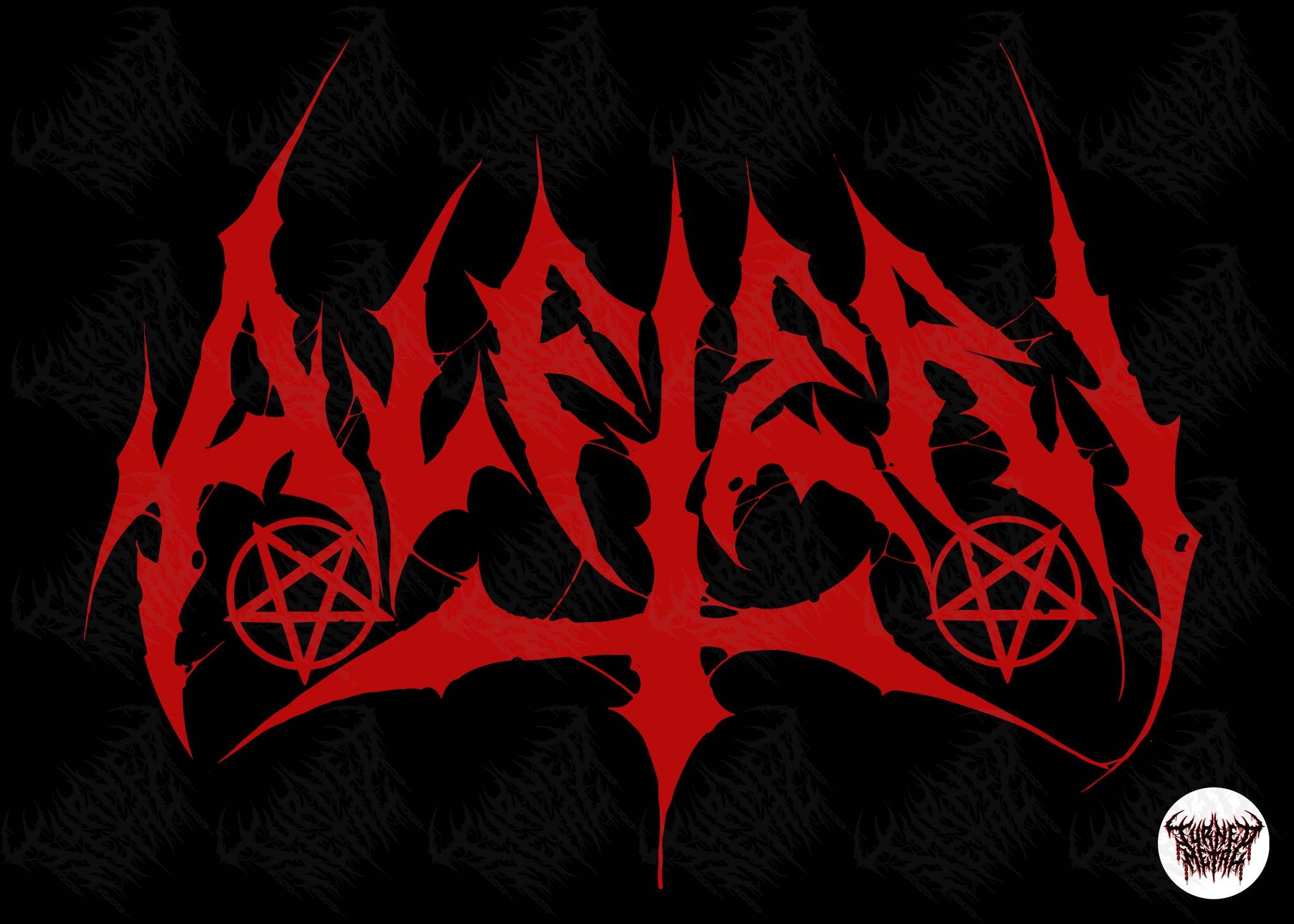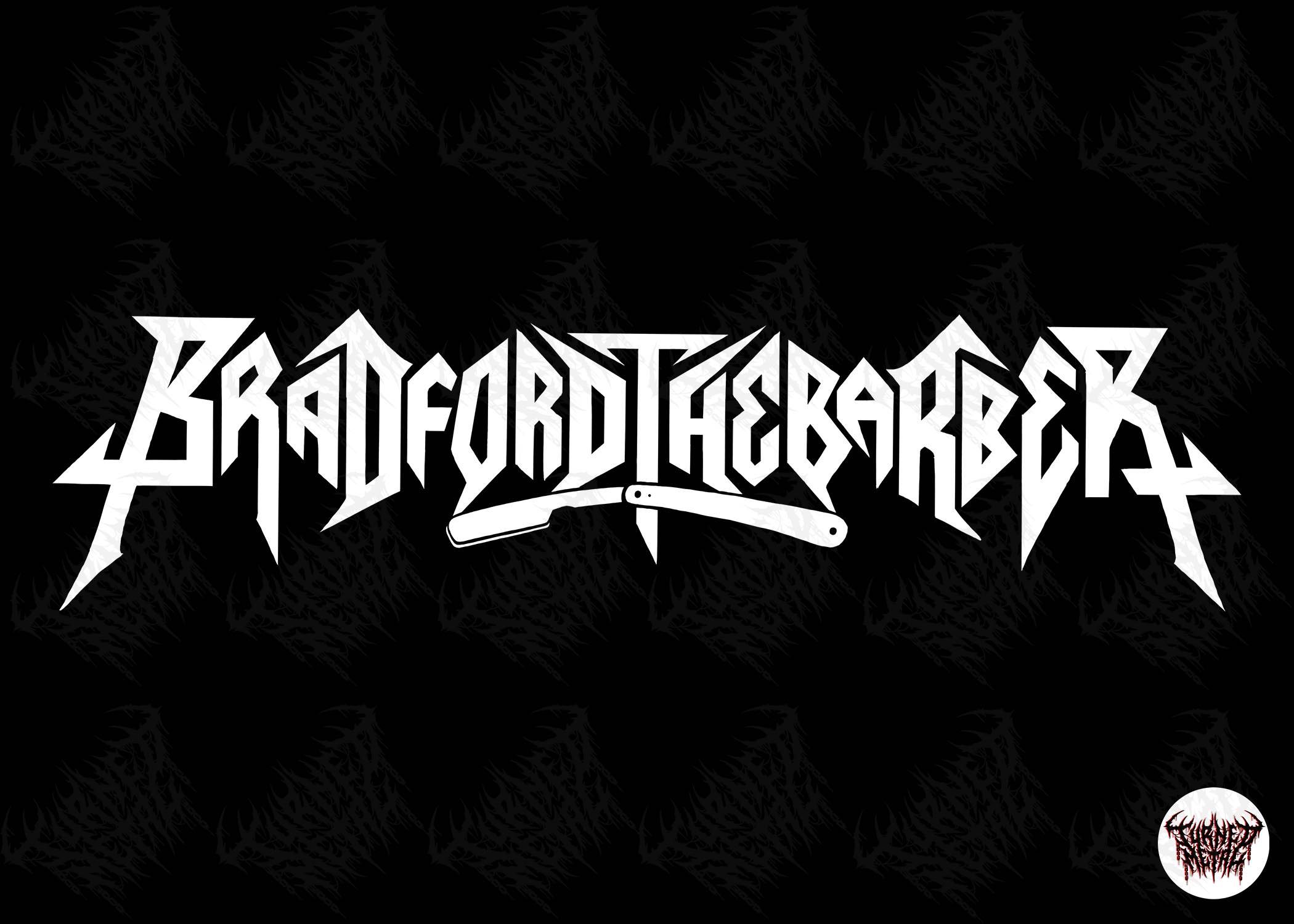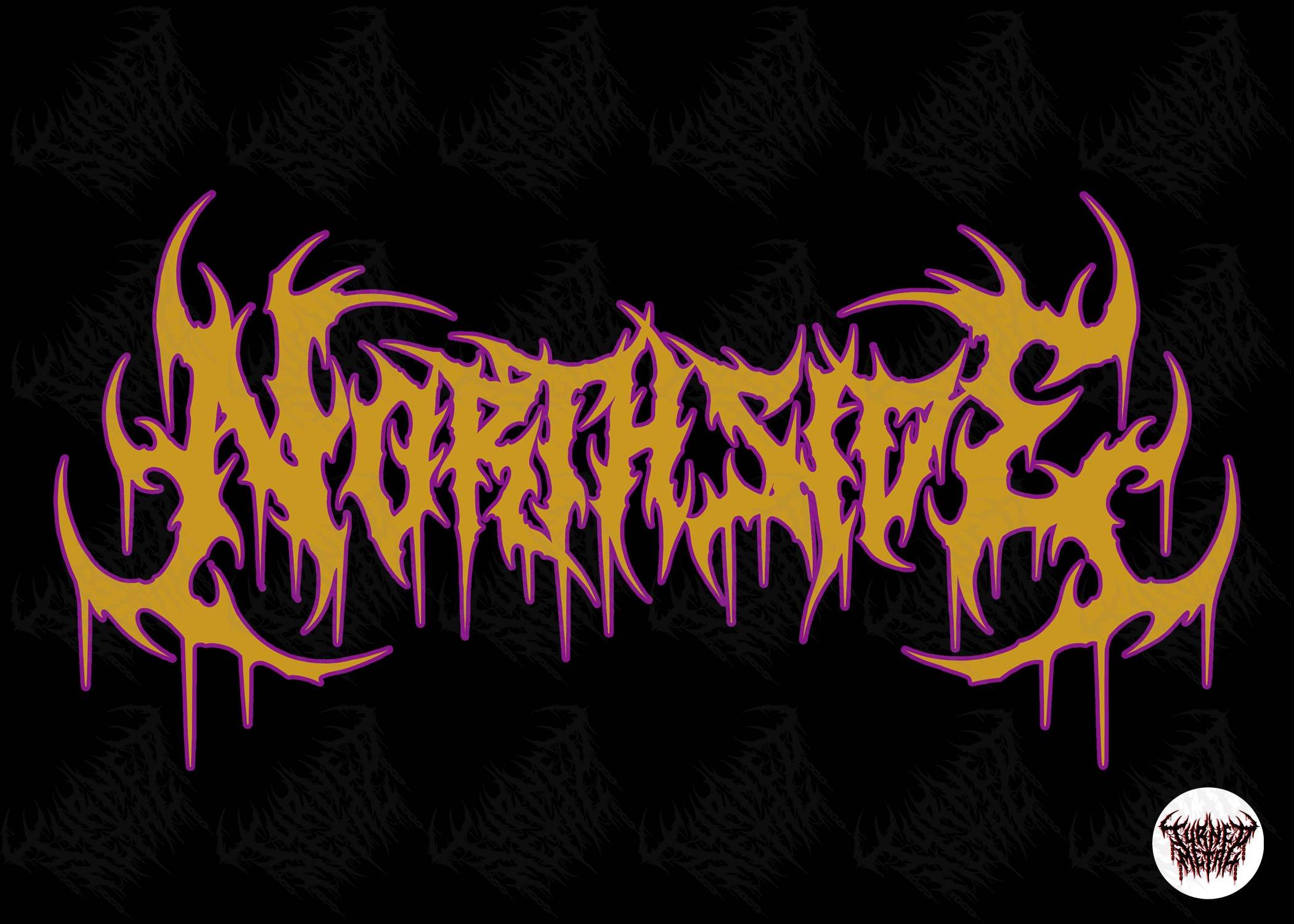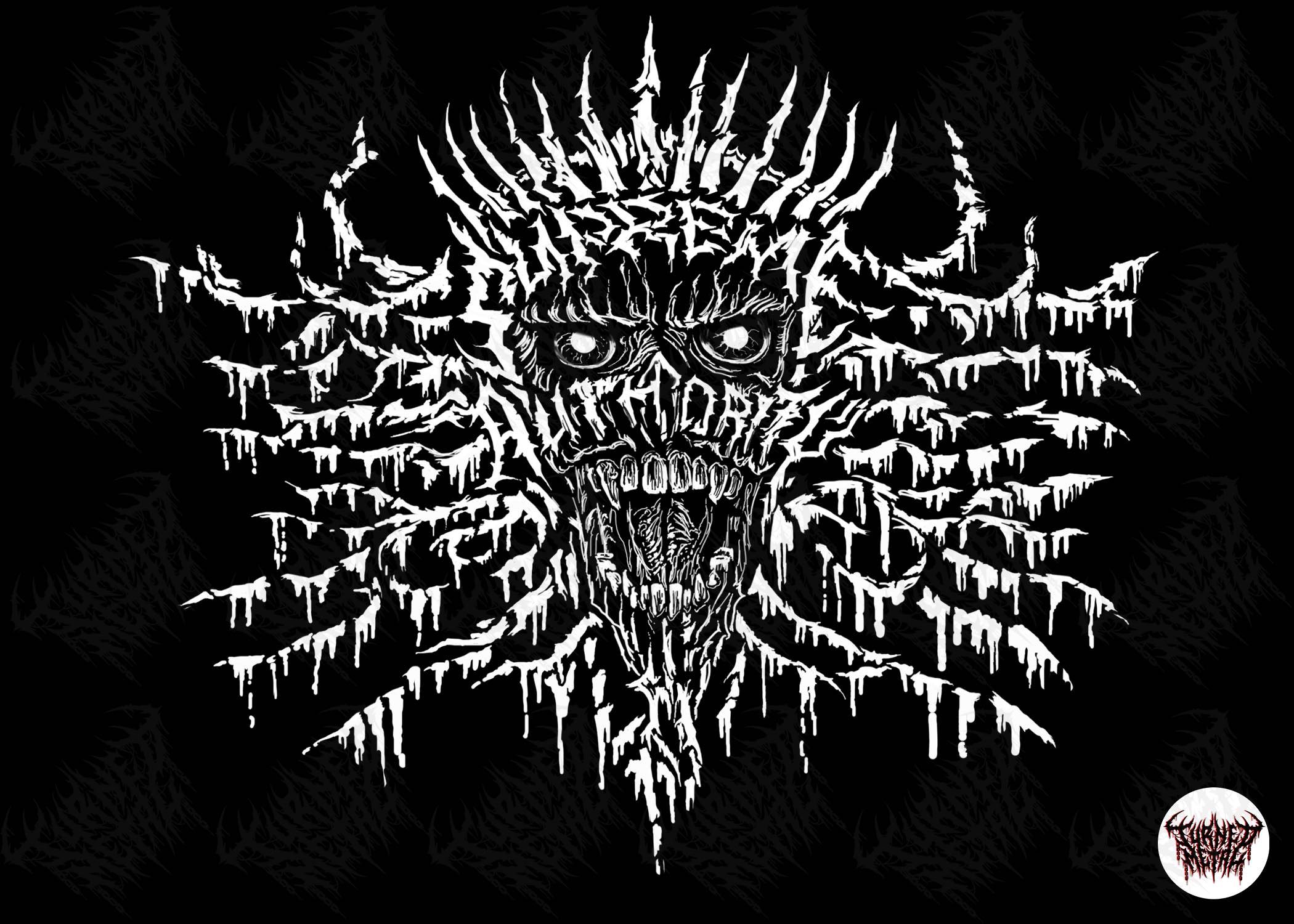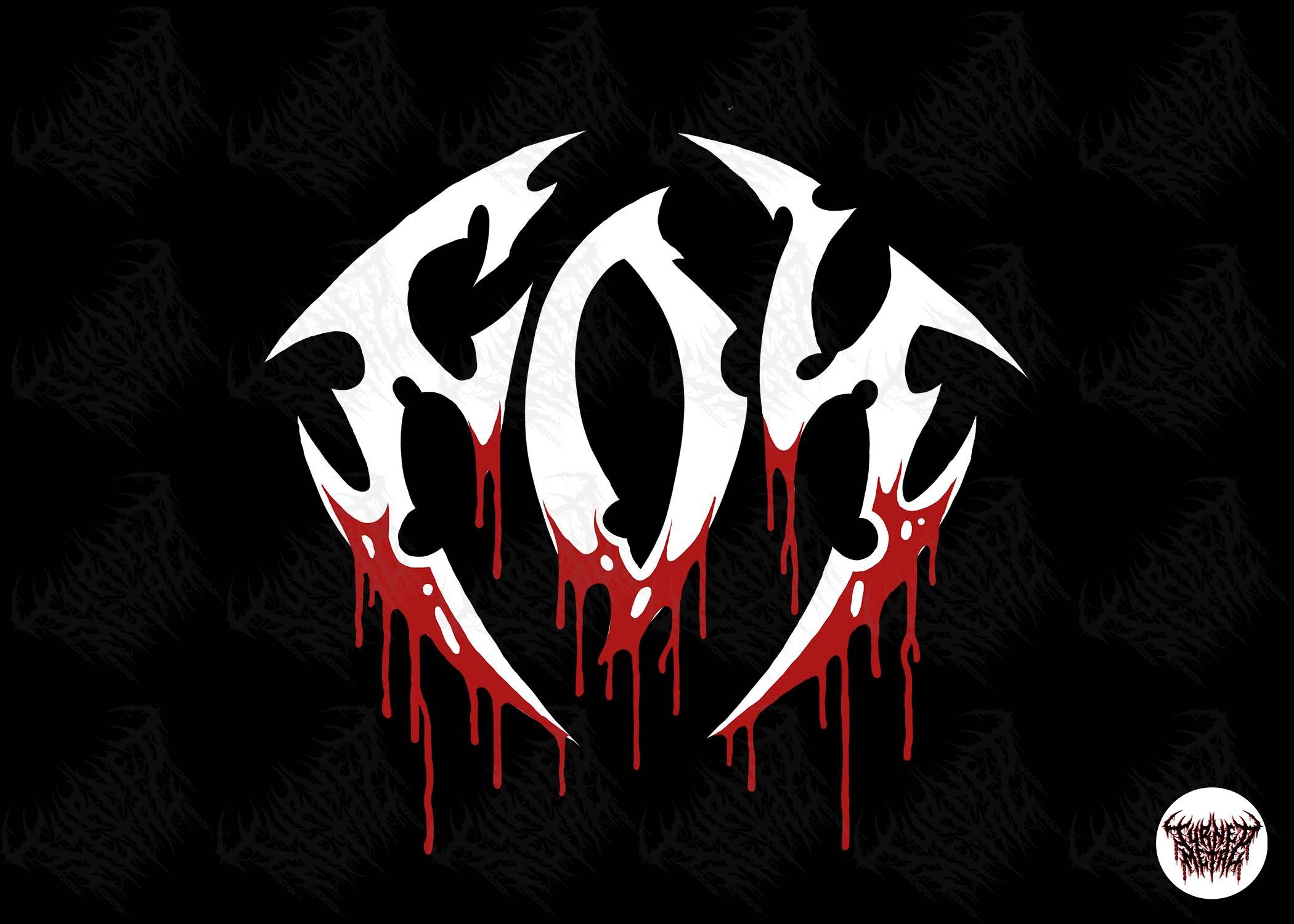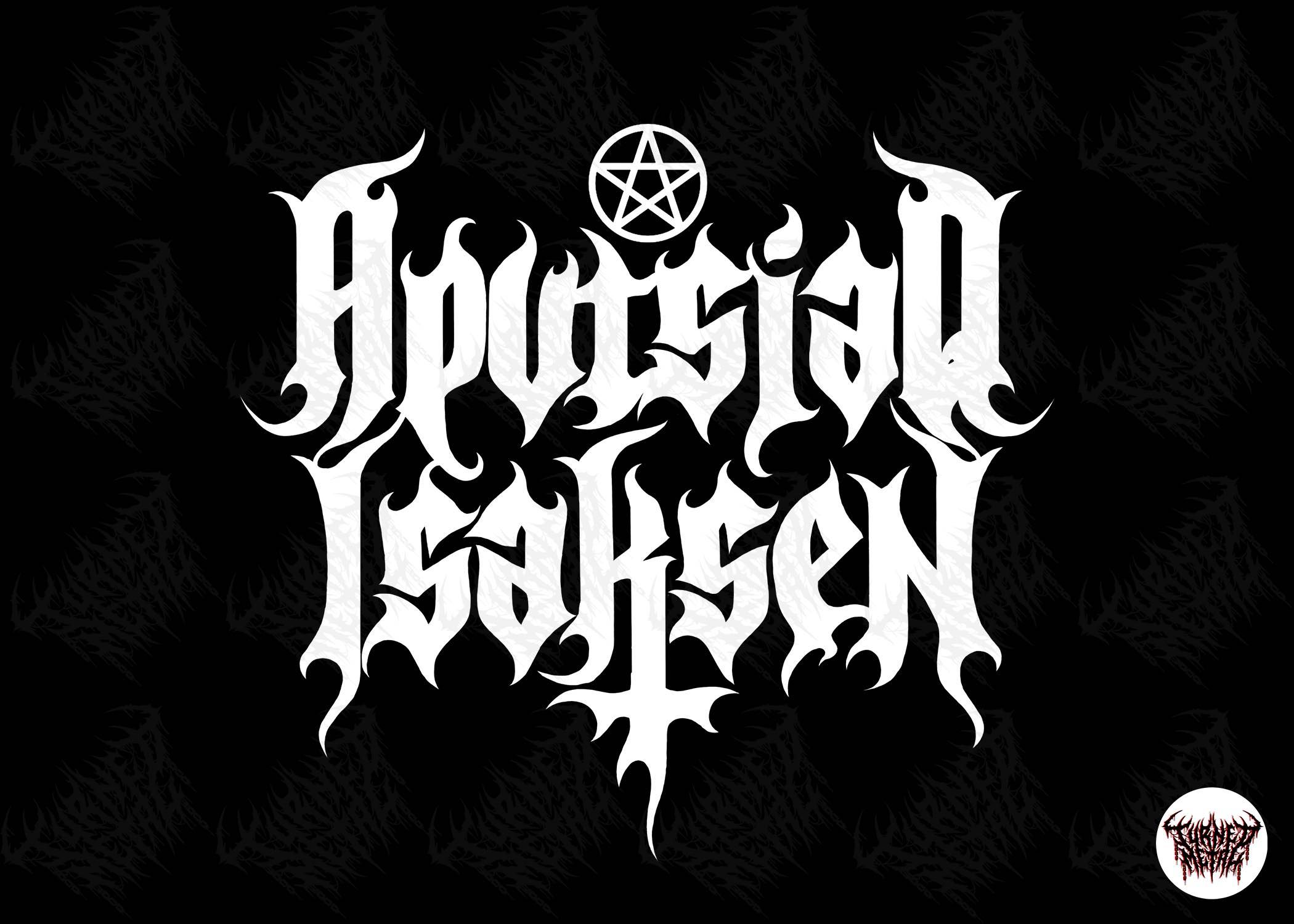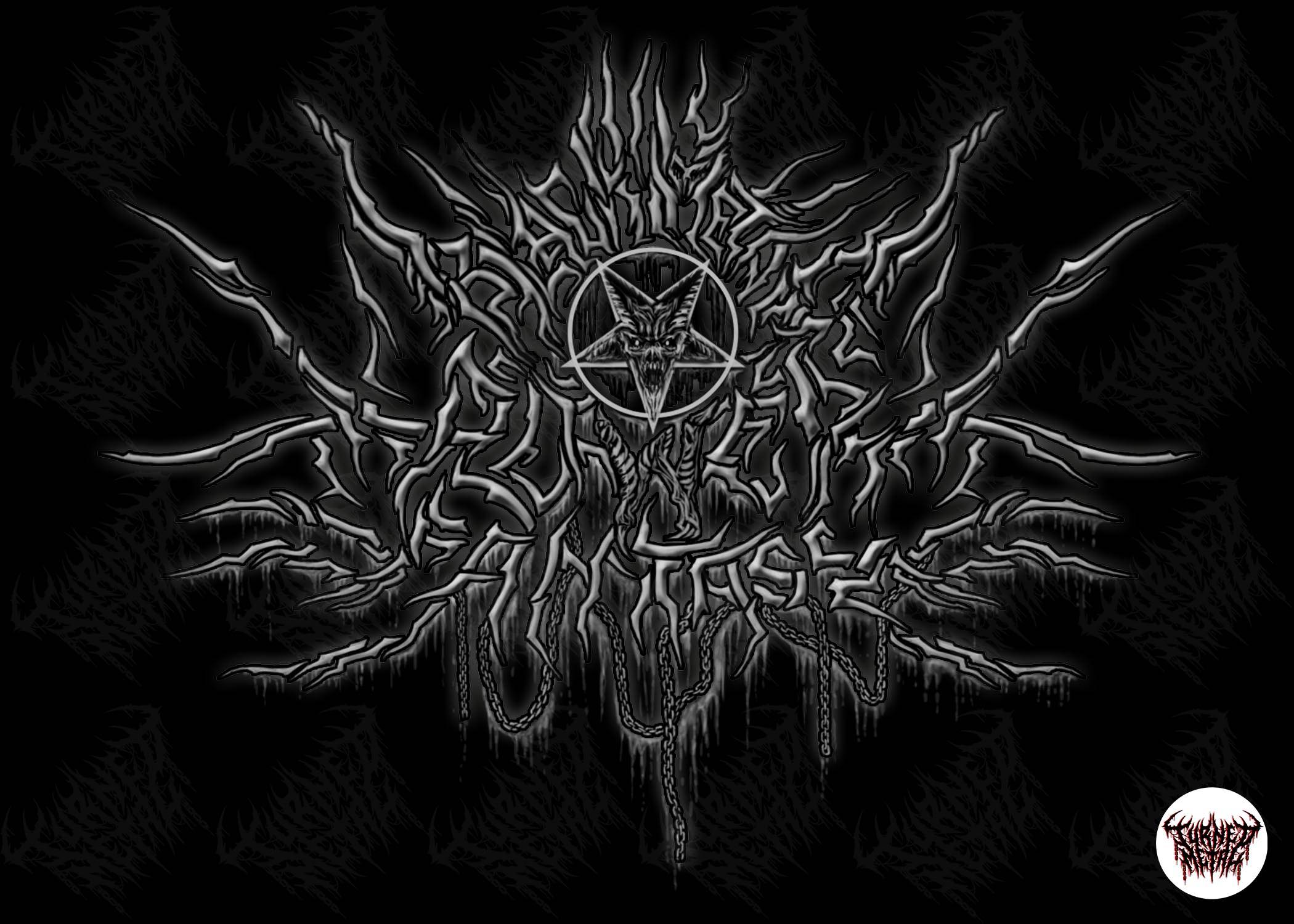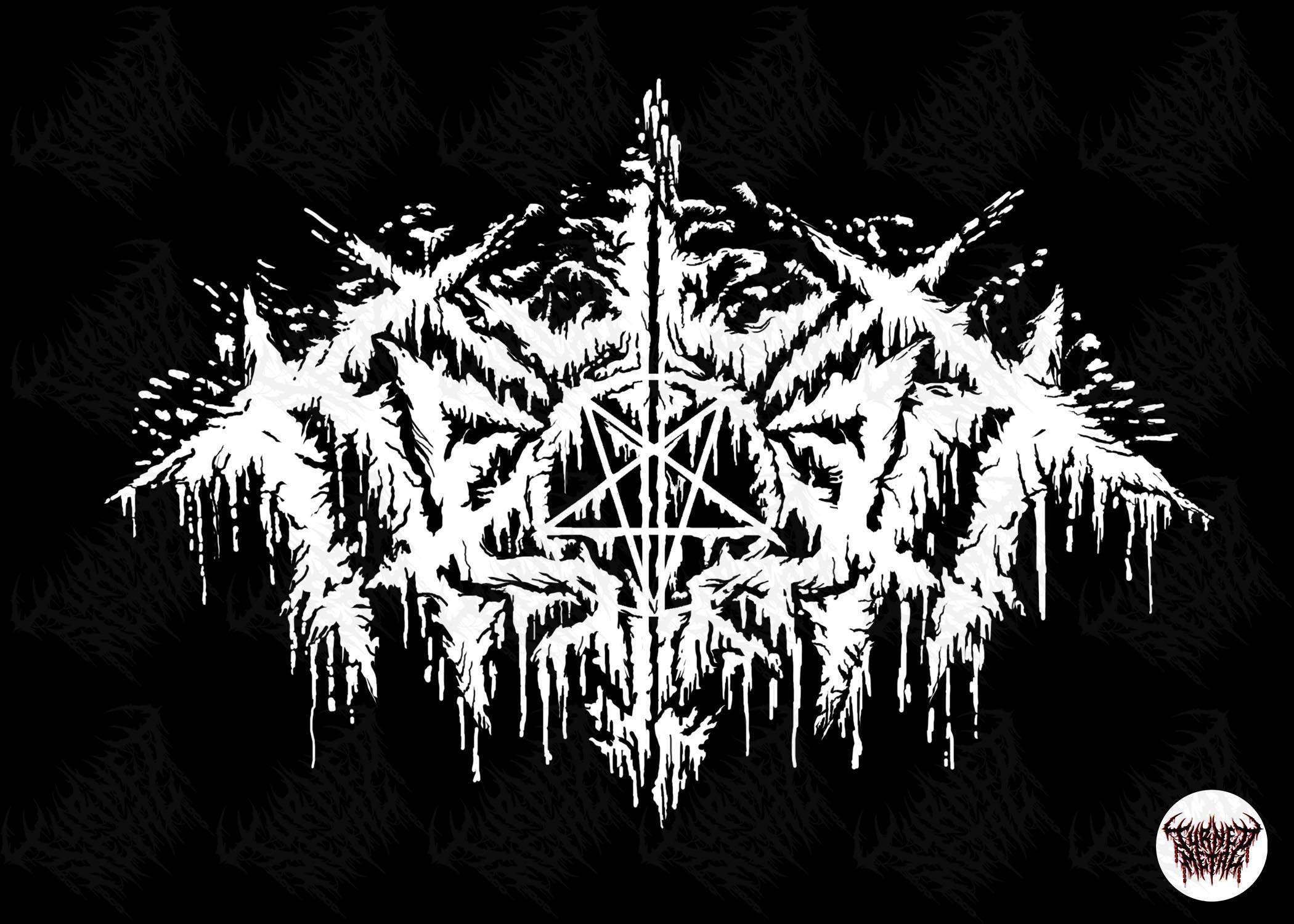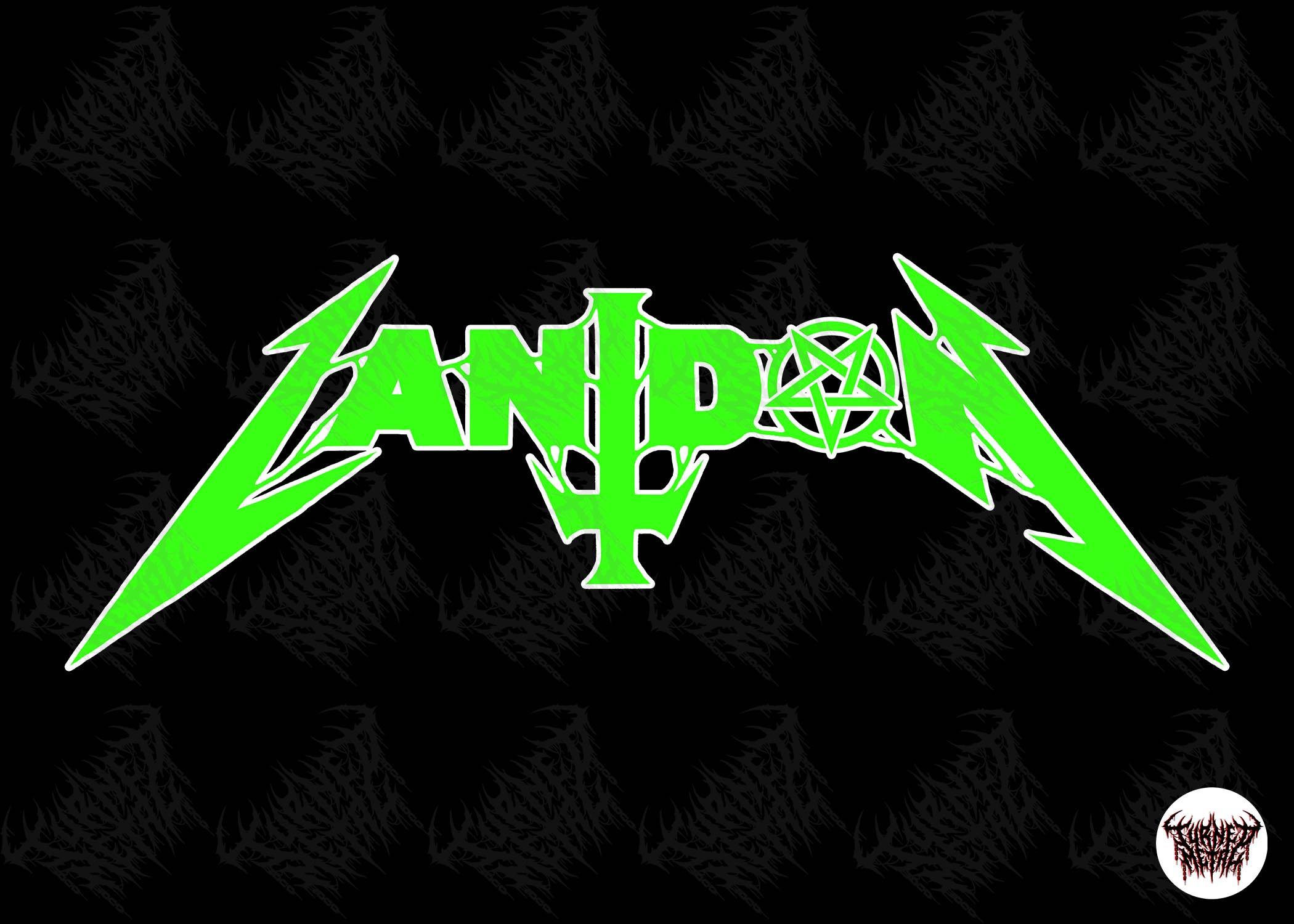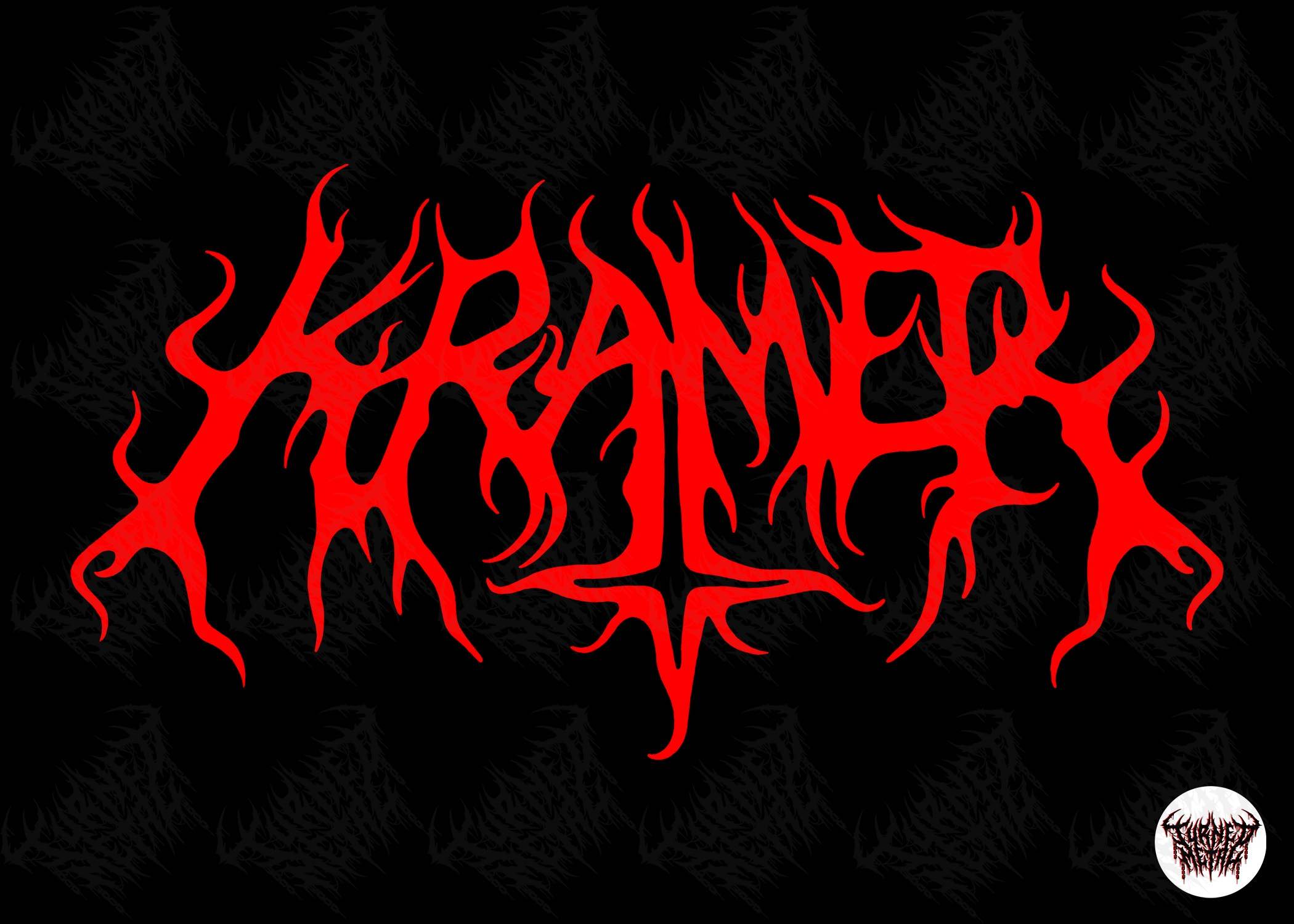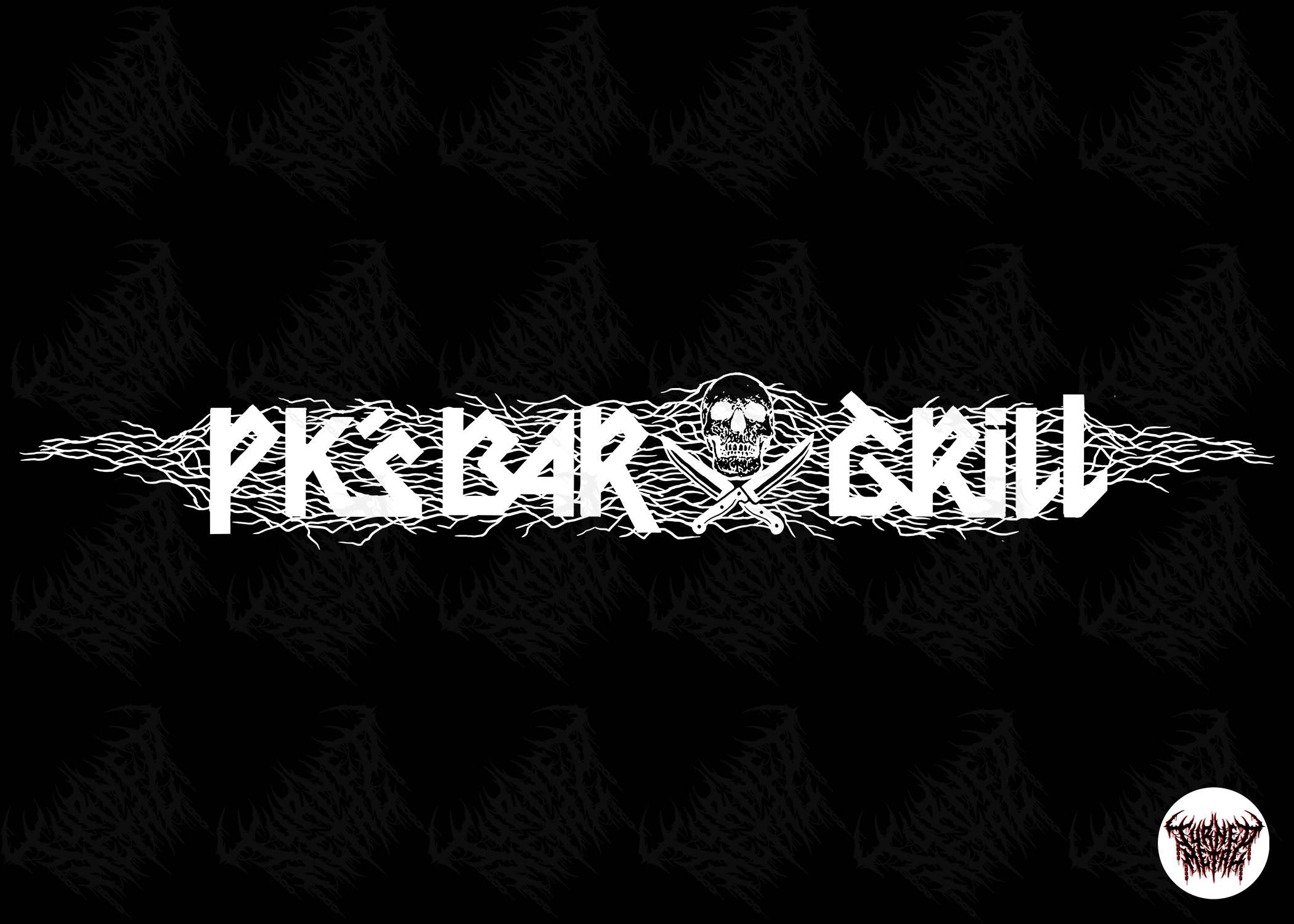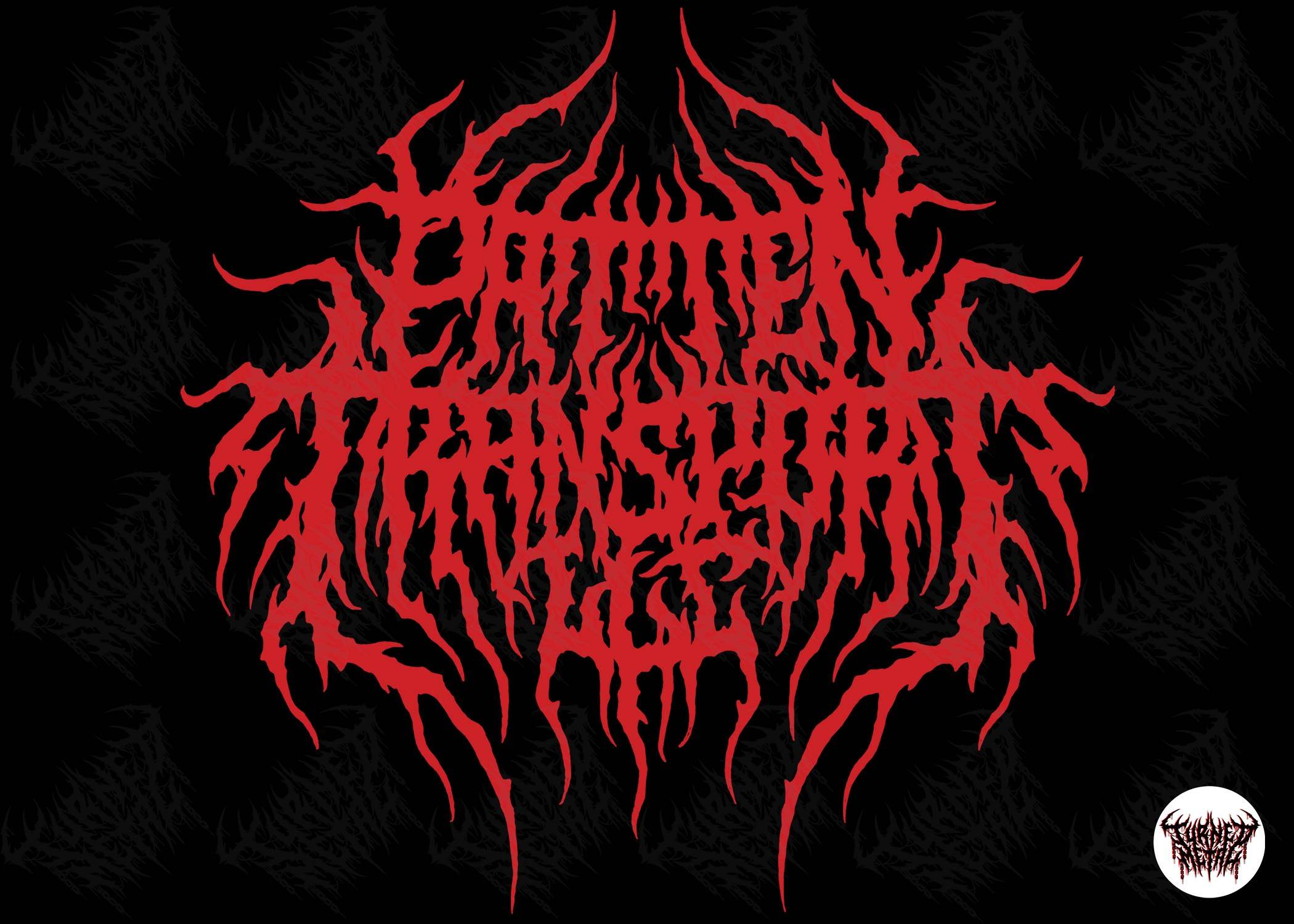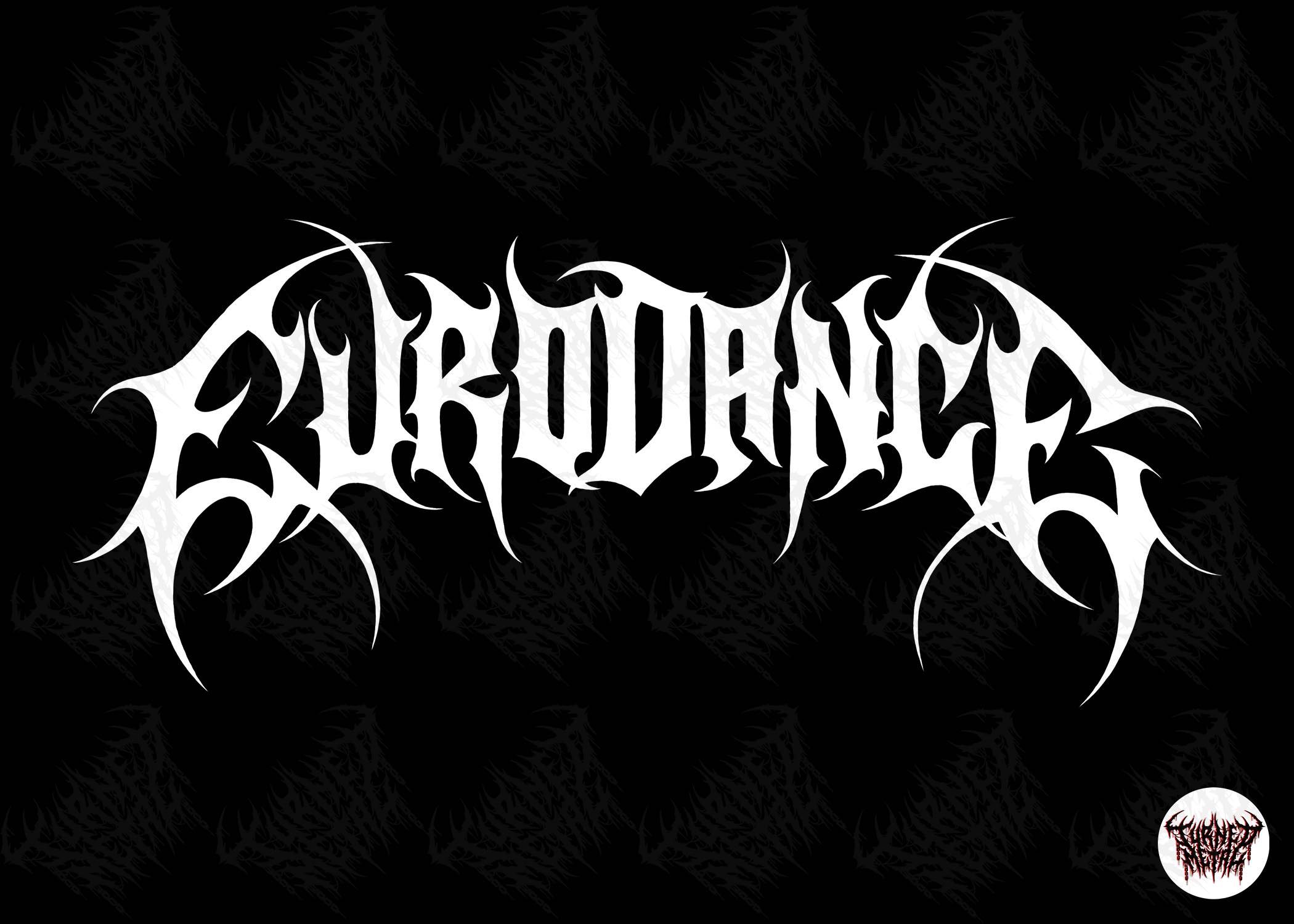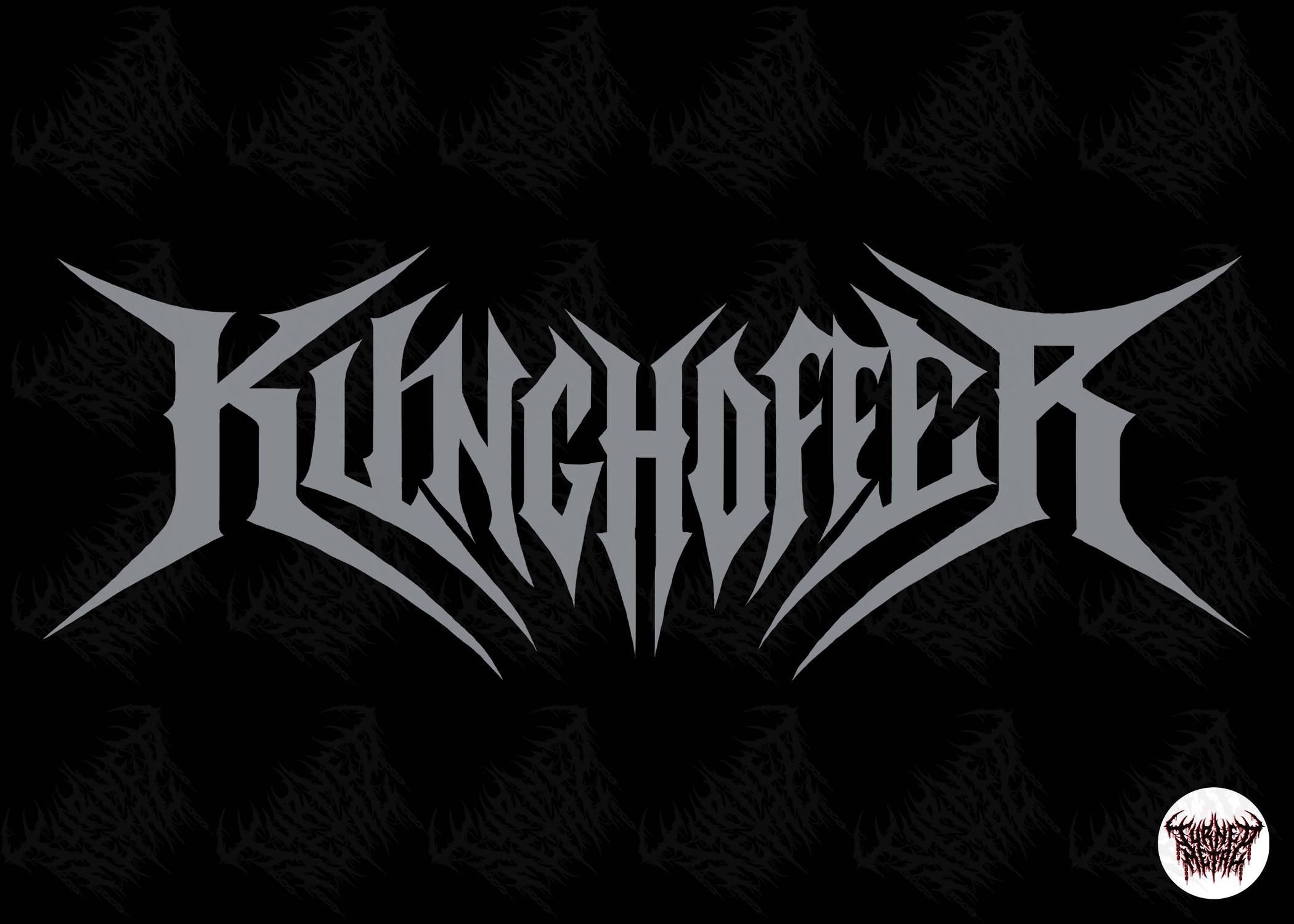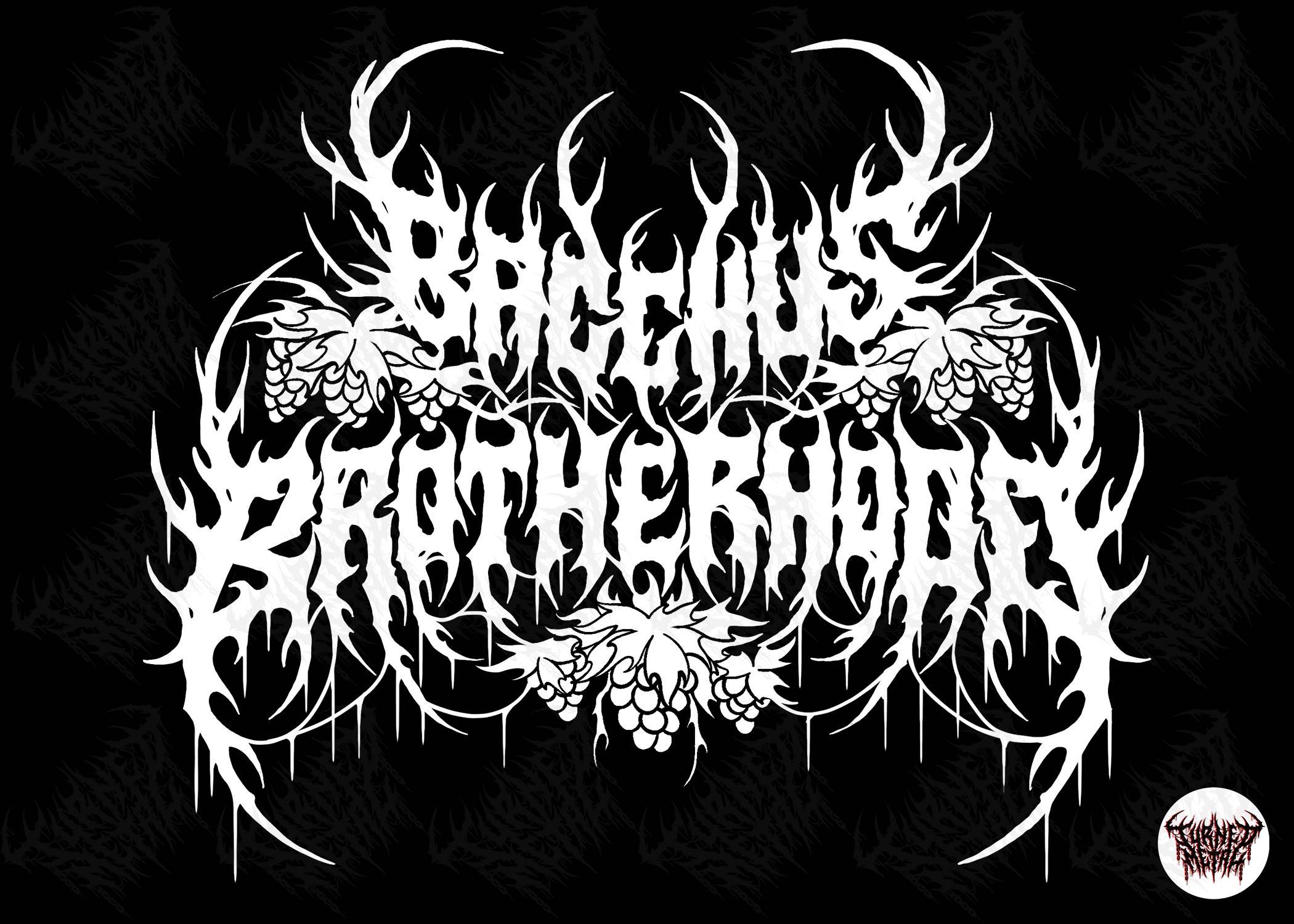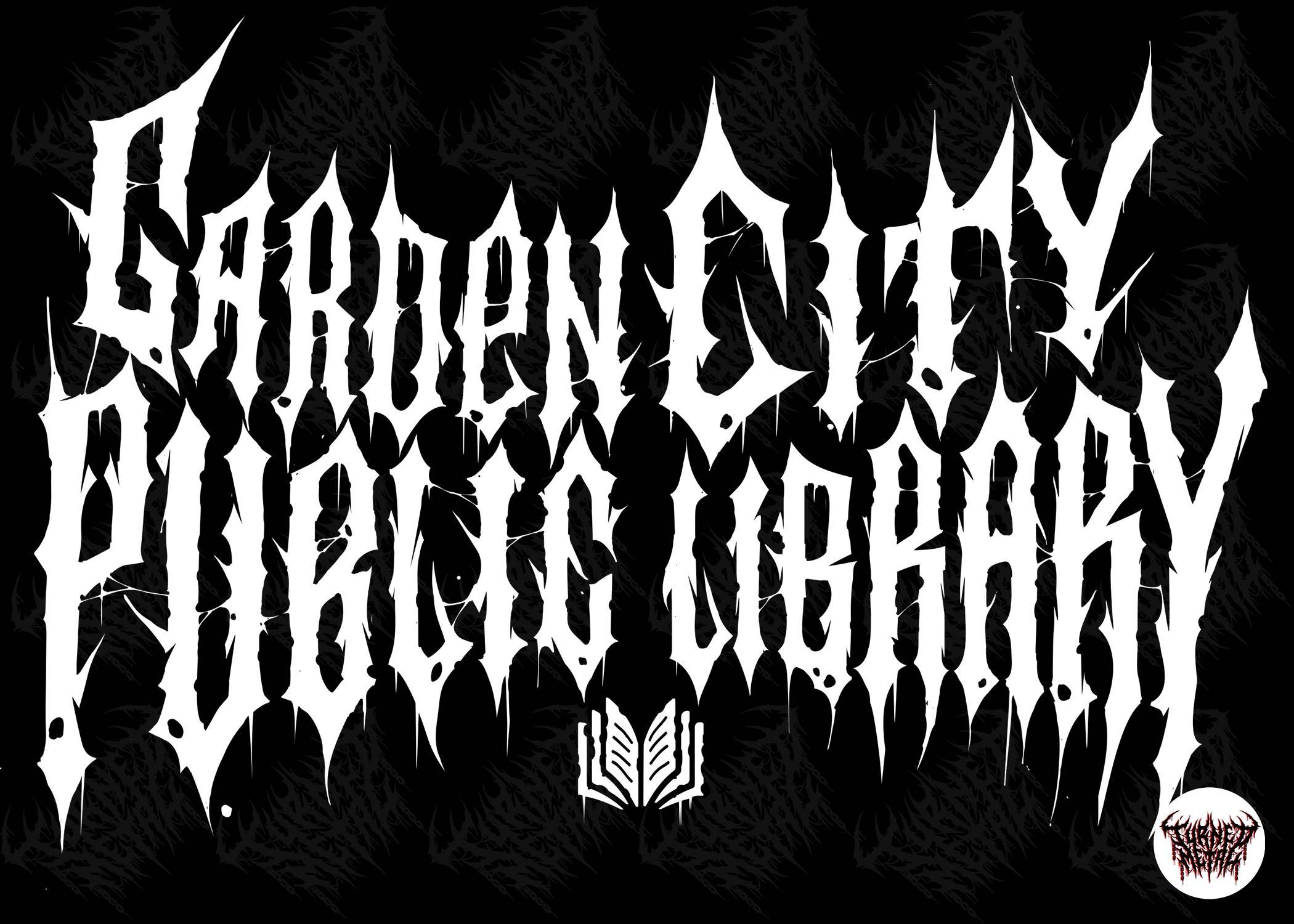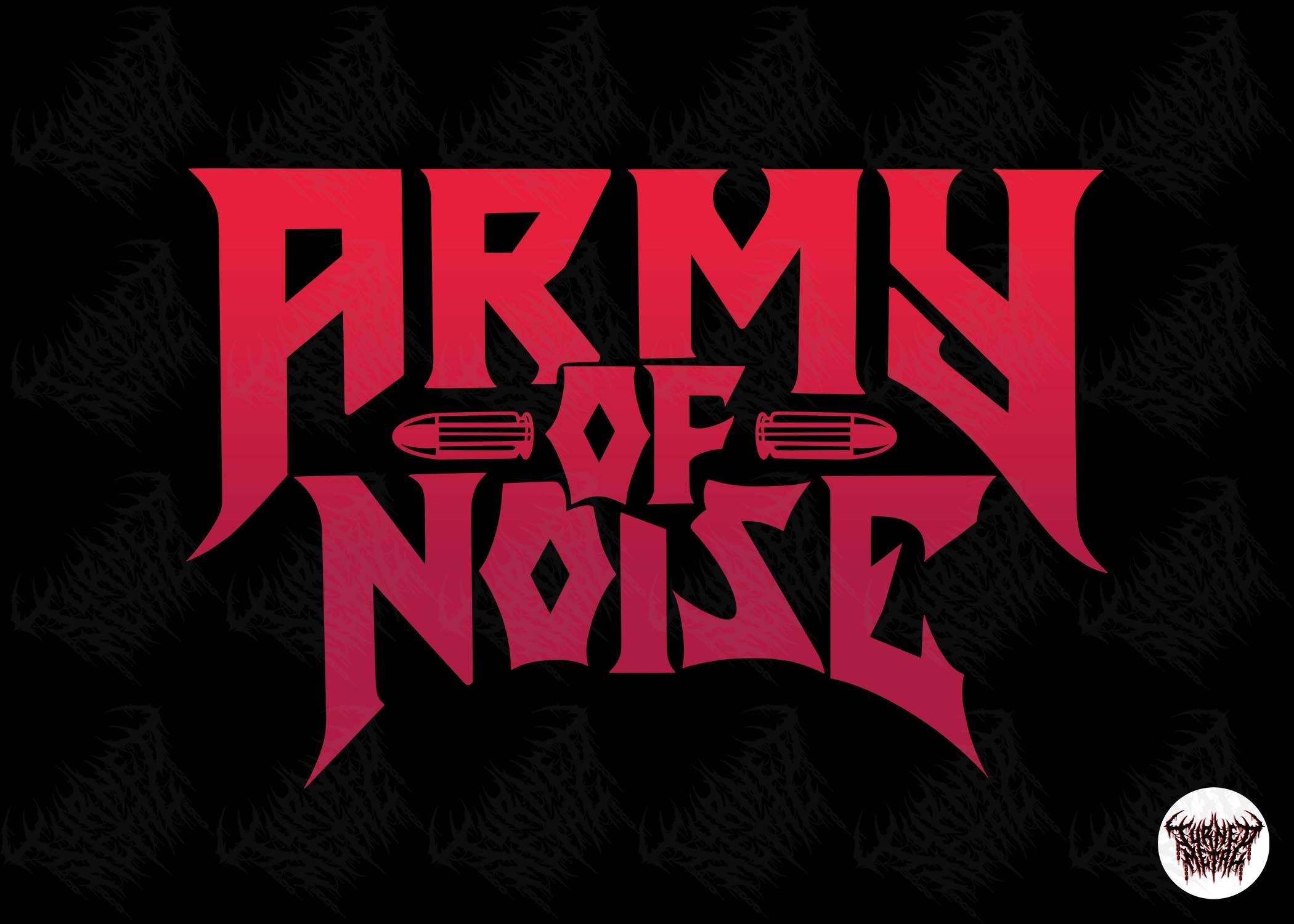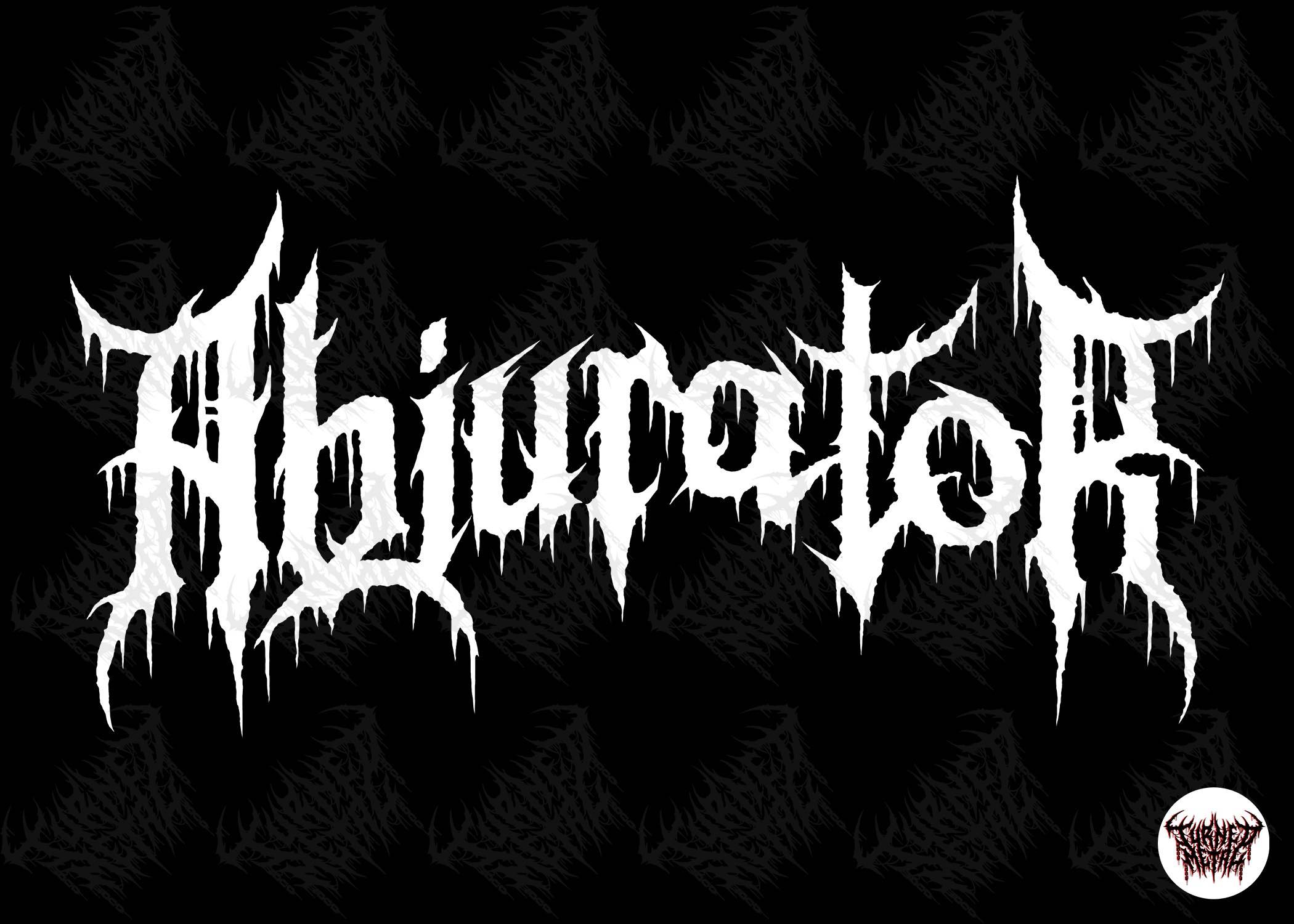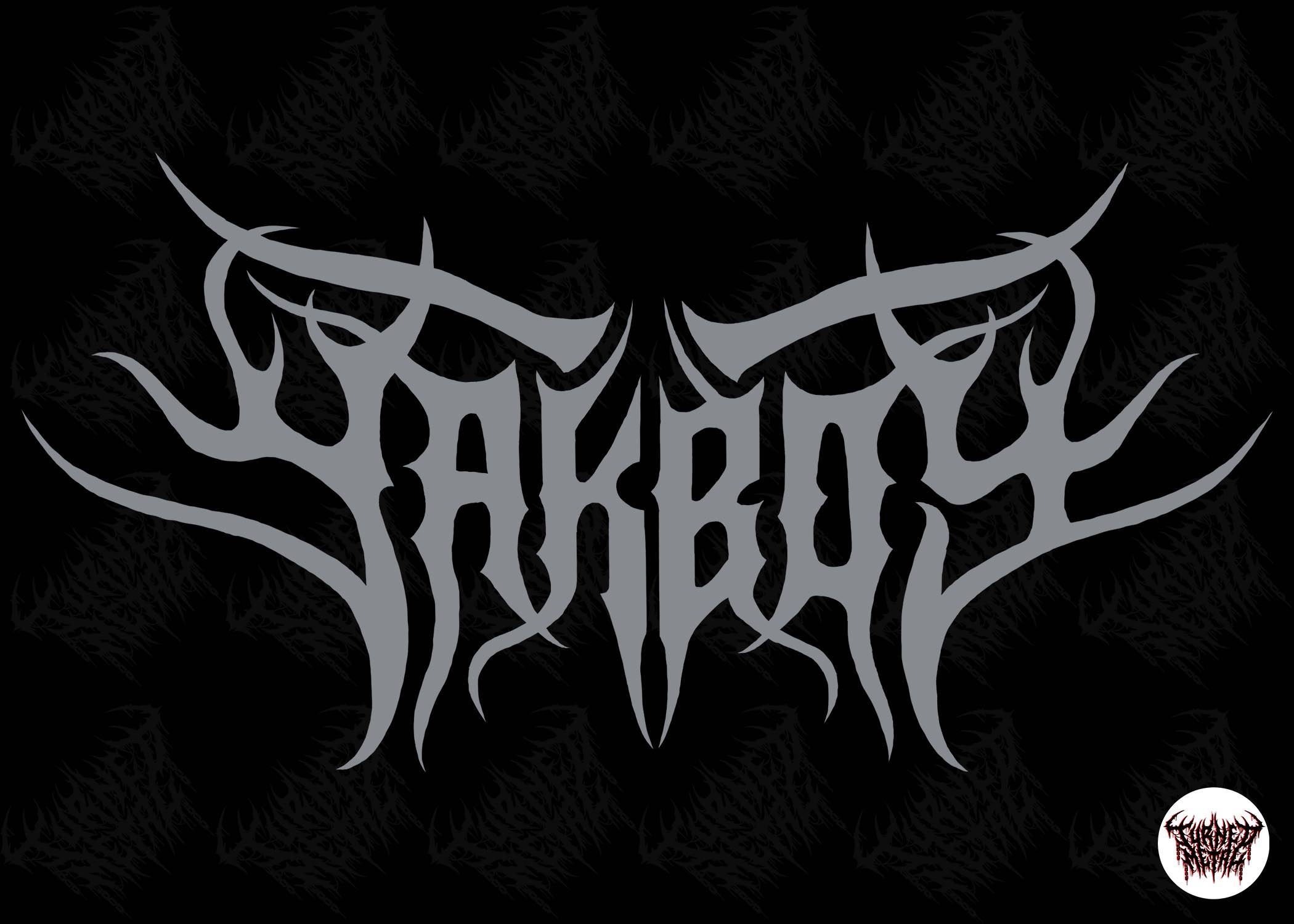 Use the cool draggy thing to see some sketch vs final version overlays...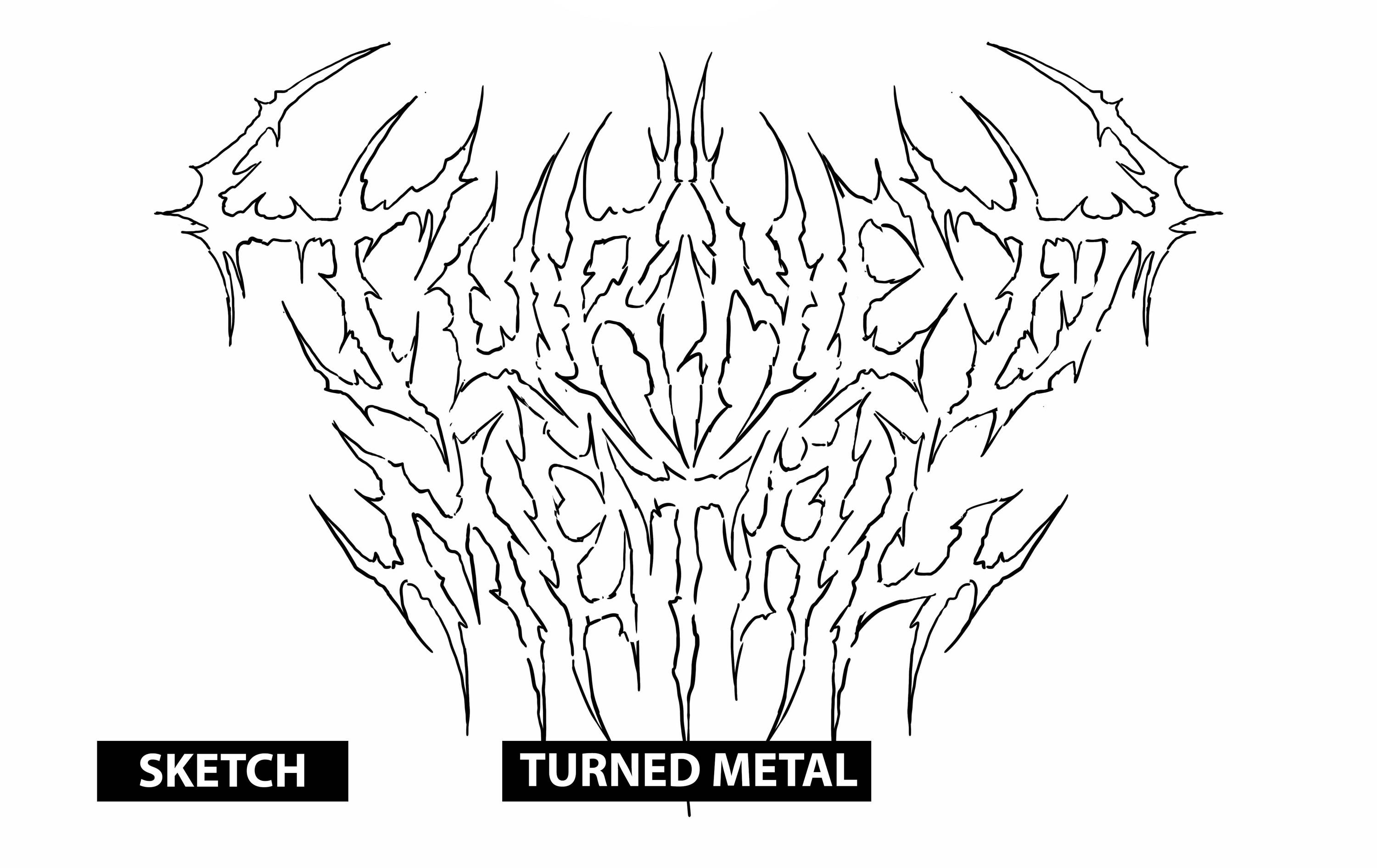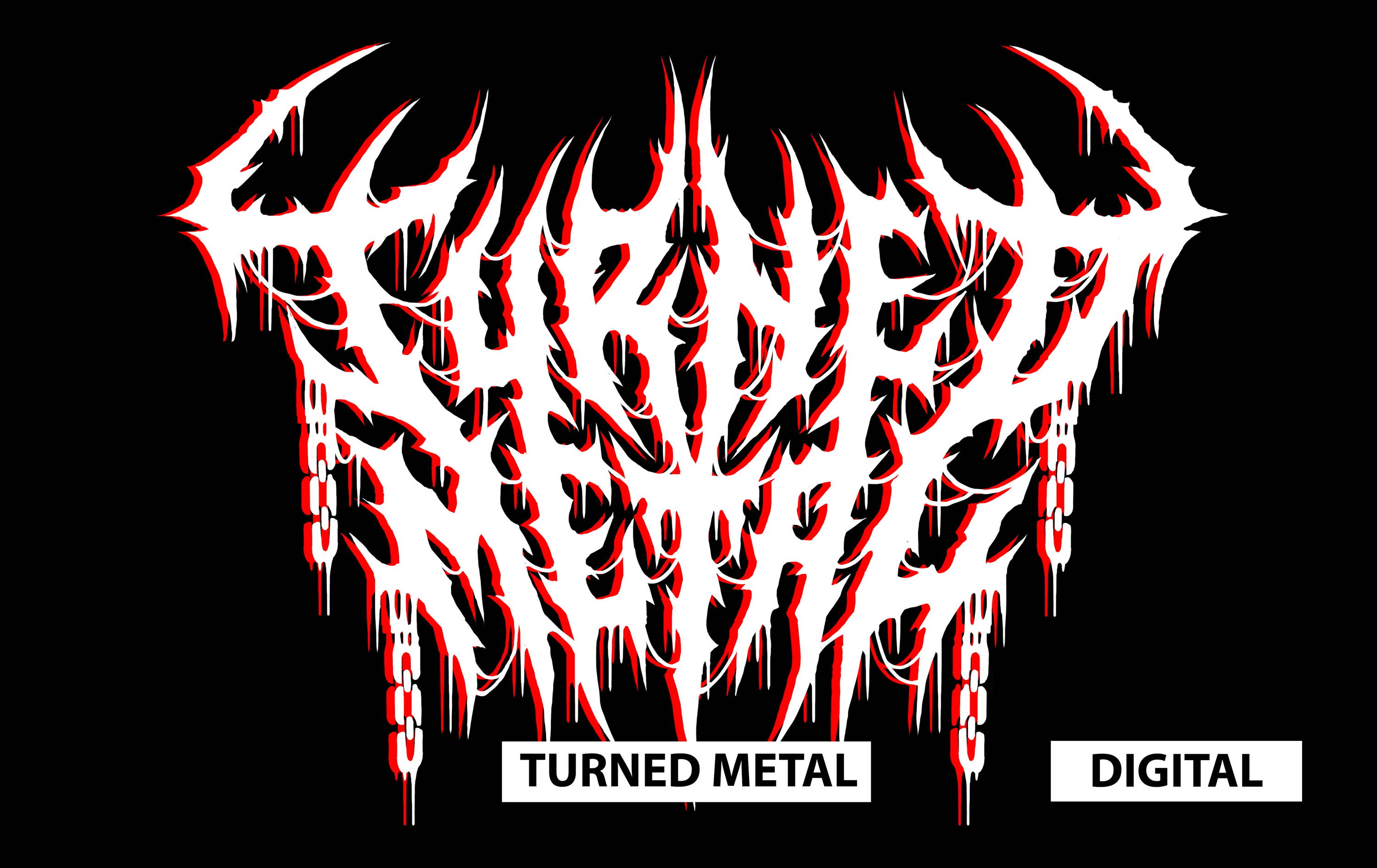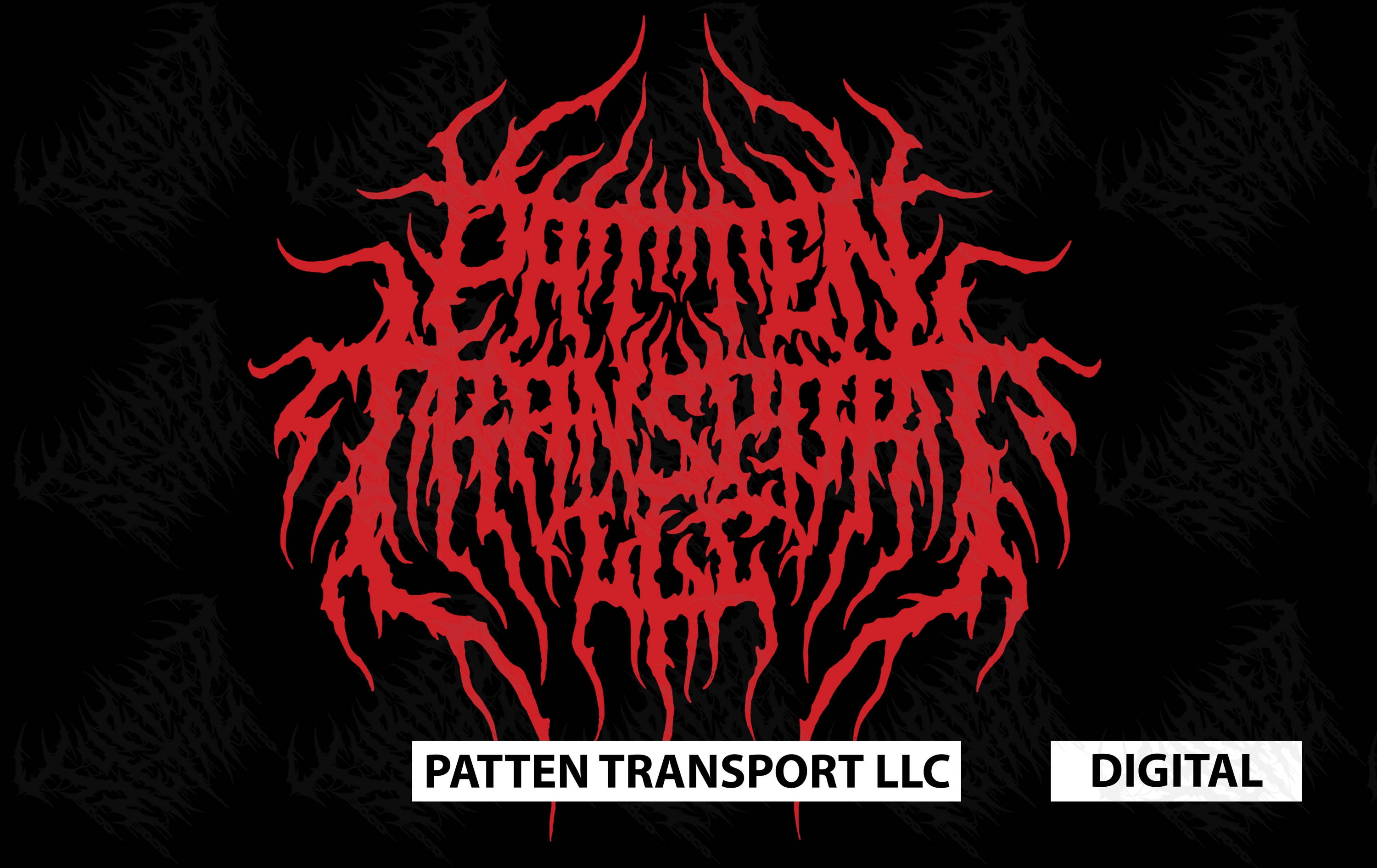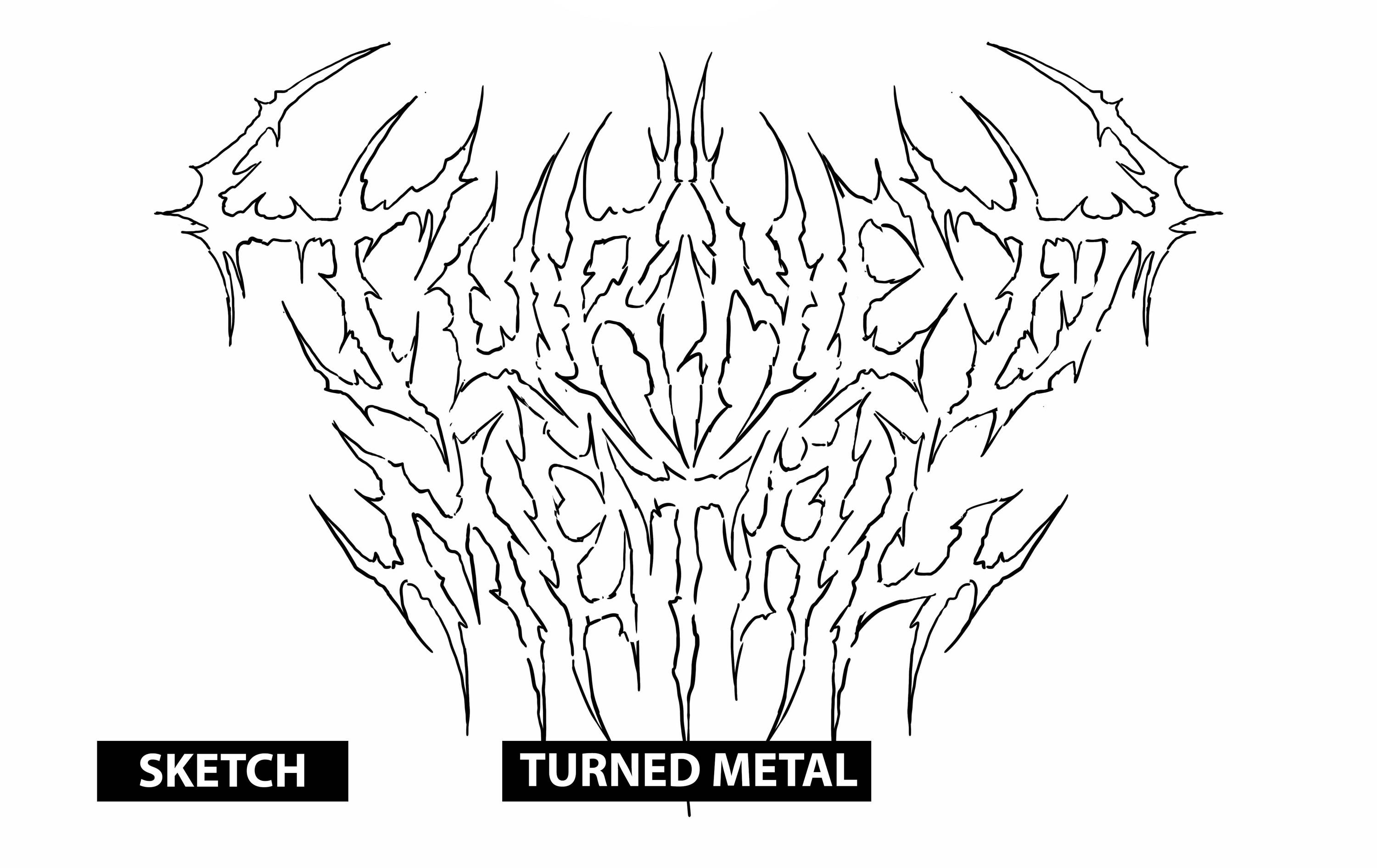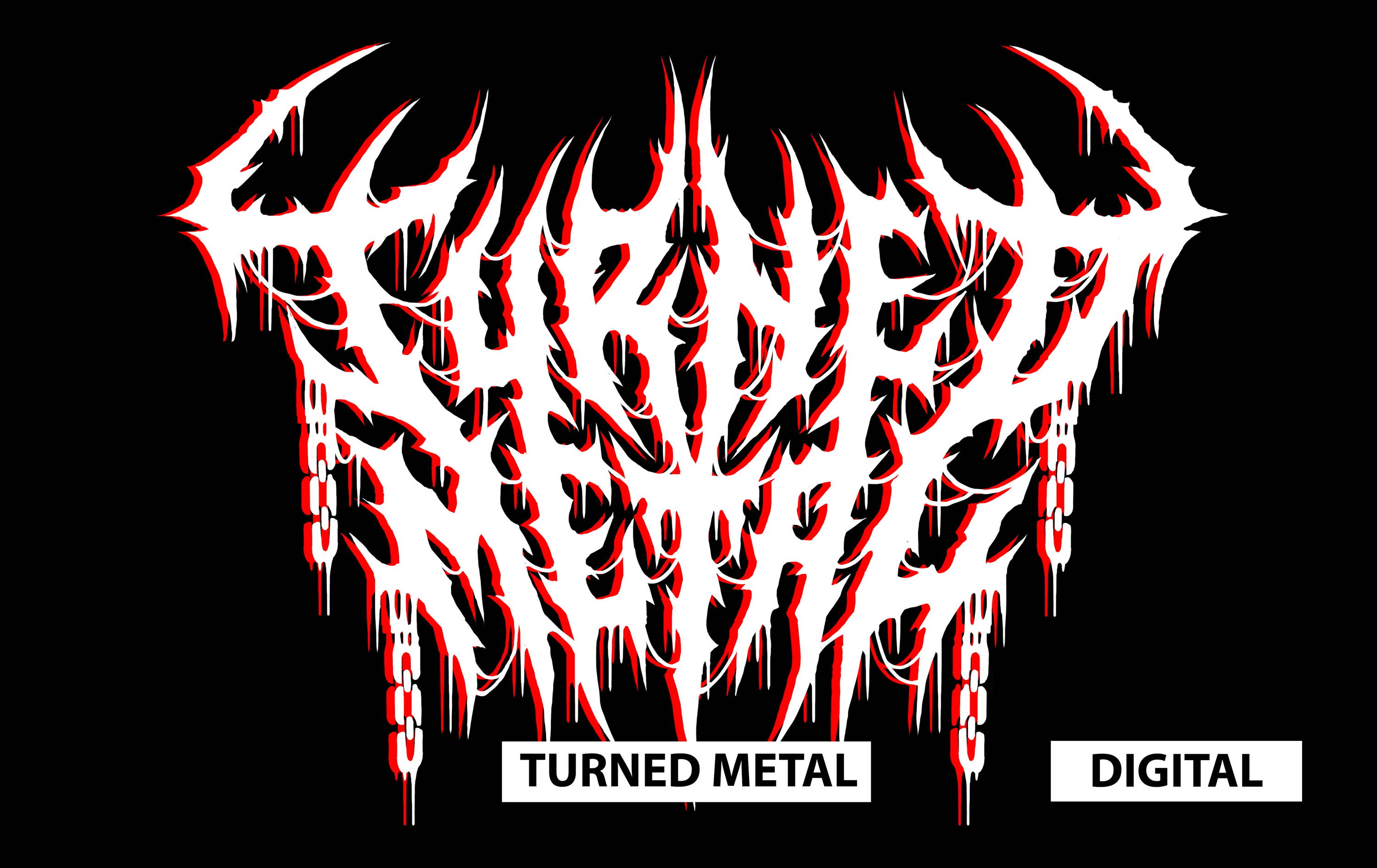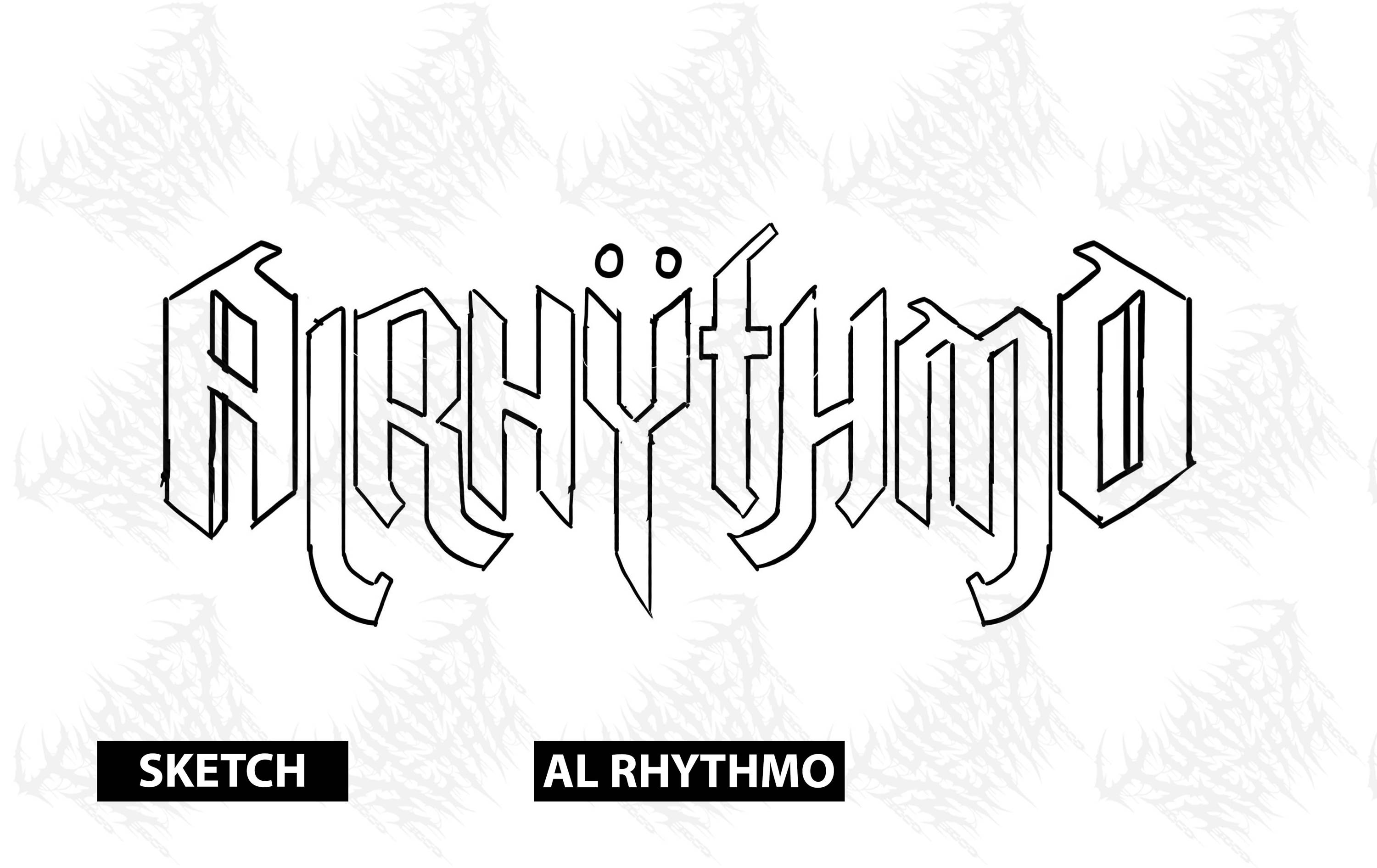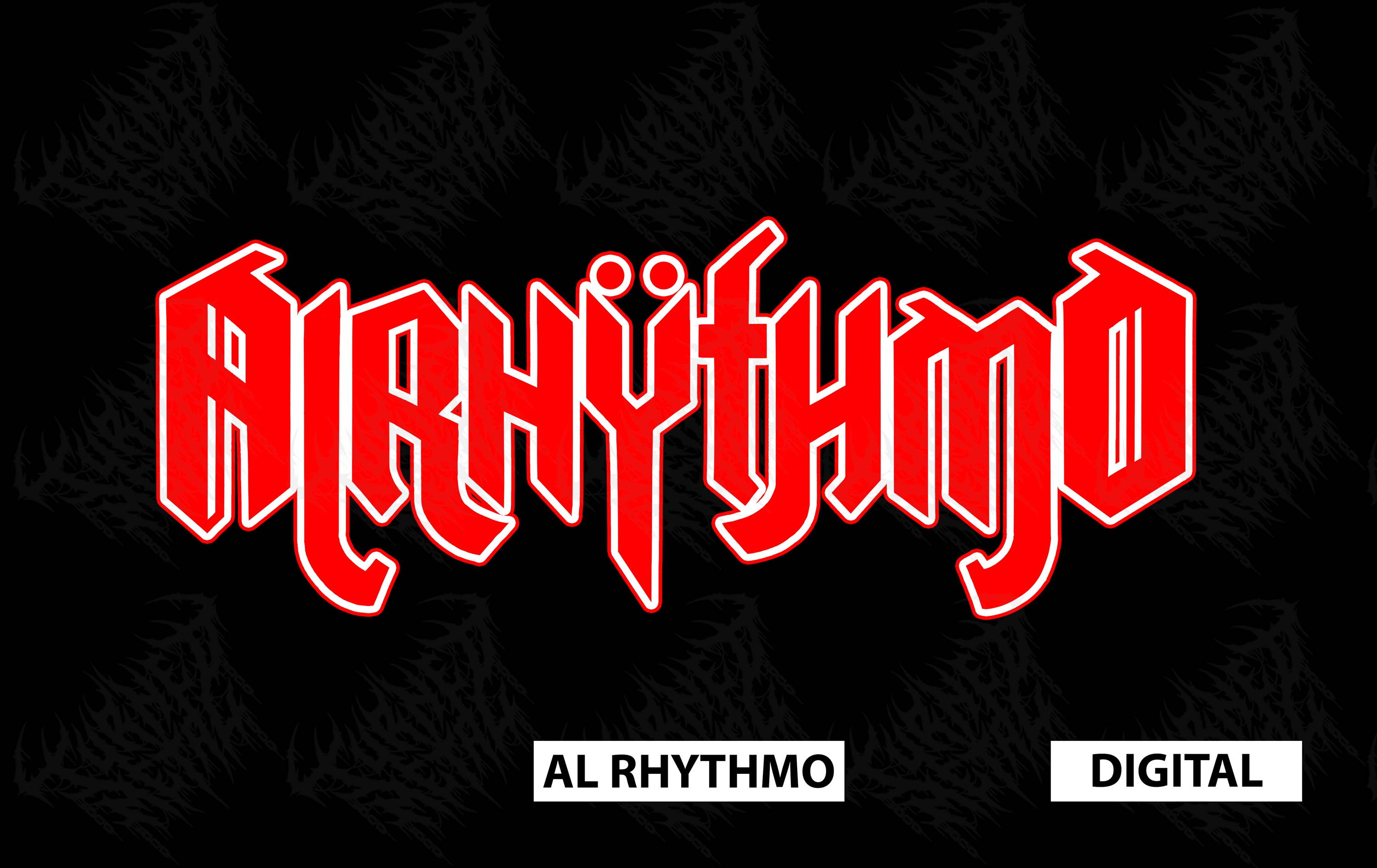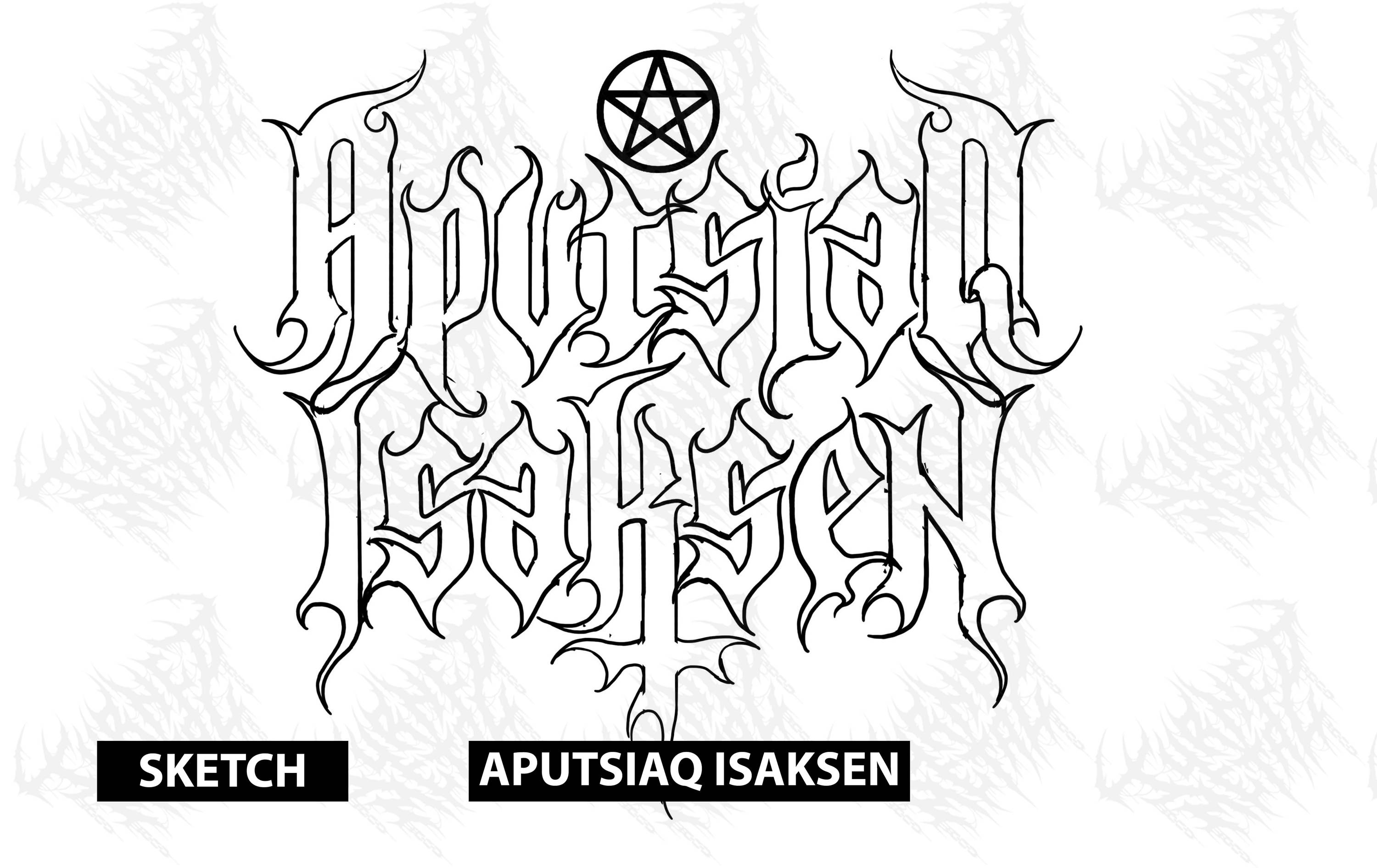 Provide Requirements for Your Logo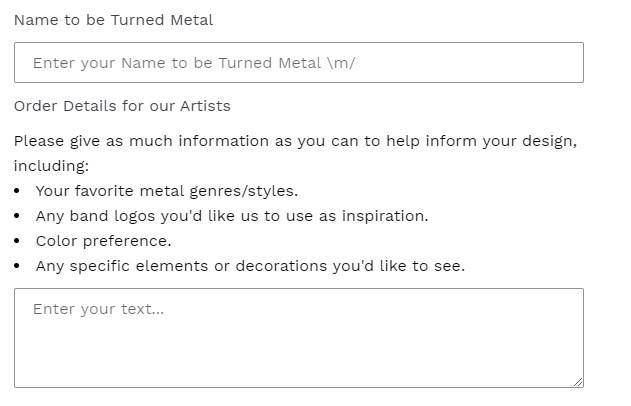 Start by giving us a few details - the name you want turned to metal, style, colors, band logos or genres you want used as inspiration.

Throwing up horns is strongly encouraged. \m/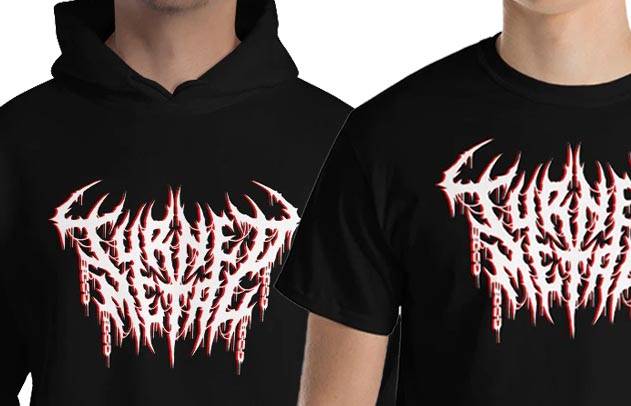 We have a massive range of merch to choose from, including tees, hoodies, caps, beanies, poster prints, printed canvasses, stickers and mobile phone covers.

Pick what you want, throw some horns in the air and it will be made so. \m/

We Develop Your Logo
You Review & Approve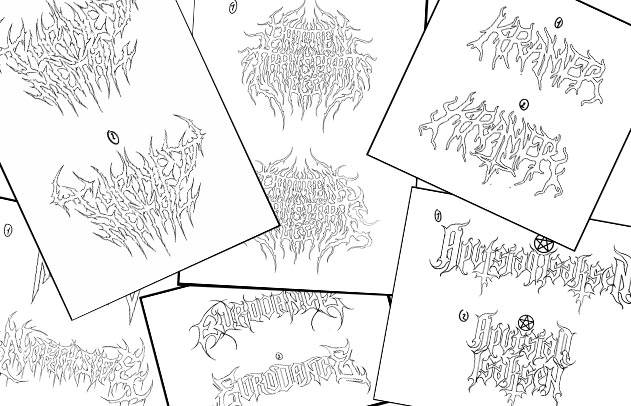 Deep in Satan's workshop* one of our talented artists will get started with hand-drawn concepts for your logo.

We'll send you drafts, grab feedback and then finalize the design with your approval.

Throw up the horns at this point to send maximum metal energy to your artist. \m/
*Actually, they're just at their desk, but this sounded good.

Once you've approved your logo, Satan* pokes the production team with his pitchfork to wake them up and get your merch moving.

Once ready, the hellbats** will wing that gear right to your door.
Throwing horns is mandatory when the package arrives. \m/
*Not really Satan, just the boss - but sometimes it's hard to tell the difference
**Not really hellbats. Too big a risk of rabies.
What Our Customers Say...












Frequently Asked Questions
Why would I want my name converted to a Death Metal (or any other genre) logo and put on a t-shirt and other merch?
Because it's awesome. Everything is better with metal.
Plus your fellow metalheads will now be scratching their skulls trying to work out what band that is. \m/
Are these logos really hand-crafted and unique?
Hell yeah! Every logo is developed by one of our talented artists by hand.
You'll get an early concept based on the information you've provided for feedback, and then UNLIMITED revisions until you're happy with it. \m/
I'm not a member of the genre police. What if I don't know what style of logo I want?
All G. We're not members of the genre police either.
If you don't know exactly what you want take a look though our customer gallery for inspiration and if you're still stuck let us know through the order form what sort of genres you like and we'll come up with something AWESOME for you - we promise! \m/
I AM a member of the genre police and ONLY want a blah blah sub-genre-of-sub-genre/post-whatever band-no-one-has-ever-heard-of-and-it's-not-even- really-a-sub-genre-as-there's-only-one-of-them style of logo.
That's not actually a question. There's also way too many hyphens in that sentence. We're calling the grammar police.
BUT most importantly - that's totally cool. There's room in metal for everyone.... that's part of why we love it, remember?
Just tell us a bit about what you DO want via the order form as well as any reference band logos etc. and we'll get you sorted out. \m/

What genres can you design logos for?
Have you seen our gallery? We'll do WHATEVER genre you want.
Death? Check.
Slam. Check.
Atmospheric Depressive Black. Check.
Thrash. Check.
Want your name in the same style of RATT. Check. That would be cool BTW - f*ck the haters.
\m/
Brutal Death Metal logos are hard to read.
What sort of names are people having Turned Metal?
If it has a name, we can design a logo for it.
By way of example, here are some of the things we've done logos for:

First name

Family name

Nickname

Gamertag

Pet names (we've done and few cats and dogs, including a famous internet cat - we're looking at you Teeny Deena :)

Business names

Military unit morale patches (these are not an official thing and we're not able to share, but this was an awesome project)

Actual real bands - of course!

A library (for real!)
In fact one of our customers so loved their logo its now adorning the side of their rig while they haul around the country! \m/

How long does the process take?
Your logo is developed as a one-off handcrafted piece of artwork by our team, so as you will appreciate that might take a little time.
Typically you'll receive your first draft concepts within just a few days by email.
Then allow a few days for any revisions you request to go back-and-forth and be finalized.
From there, typically your merch will be produced and shipped within 1-2 weeks, and you'll get a tracking link by email once it is on its way.
\m/
Can I see a preview of my logo when I place my order?
All designs are drawn from scratch by hand. There are no generic fonts or apps here. We'll send you the first iterations of your concept typically within a few days of your order. \m/
If I don't like my design, can I have it revised?
Abso-frickin-lutely. We want you to be beaming with pride at your new logo and that's why we give you a couple of early draft sketches to help make sure we're on the right track and that you're happy. We offer UNLIMITED revisions until you are completely satisfied. \m/
What merch can you customize for me?
Tees, long-sleeves, hoodies, poster prints (framed/unframed), canvas prints, stickers, mugs, phone cases and we've got more to come. Check out the catalogue here. \m/
Can you do other illustration work?
Can you do bulk orders, logo/shirts for my band etc.?
Yep we can definitely do discounts for bulk orders of merch - just drop us a line we'd love to do a deal with you.
Why did you create Turned Metal?
We LOVE metal and we had the idea of dofing this for ourselves as something we thought would be cool.
However, we didn't realise what a cool process it would be to see a personalised design come to life and then have our own merch.
Seriously, we cannot understate what a small thrill it was and all of our customers we speak to love the process.
Plus we wear our merch all the time. Tees are cool and having a snapback cap with your personalise logo on it is f*ckin AWESOME.